Jump to
Bridge to Everywhere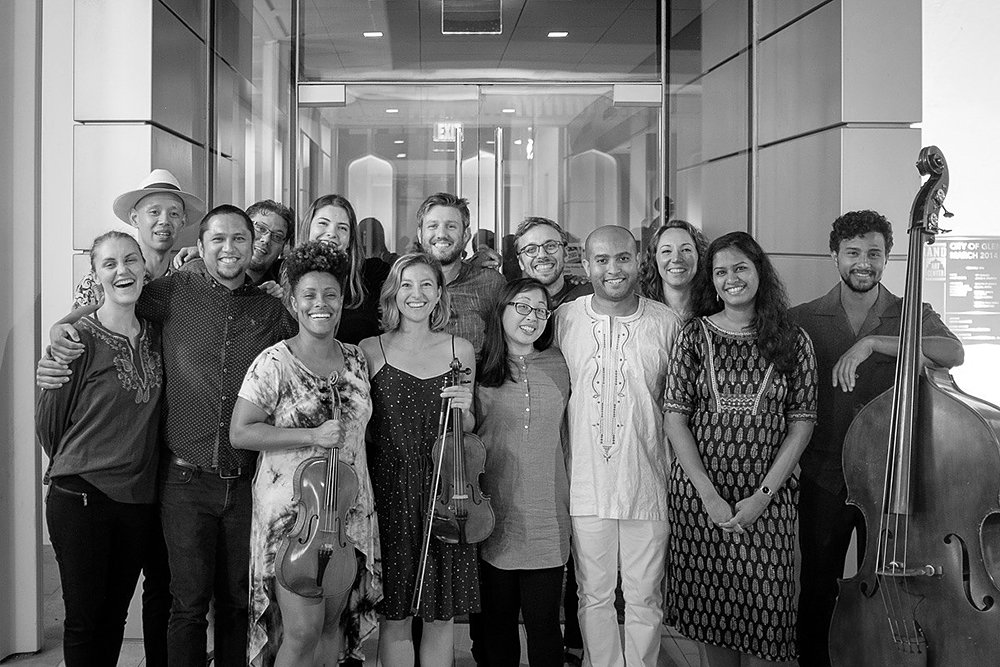 Bridge to Everywhere celebrates cultural diversity by bringing people together to experience interwoven musical traditions so as to foster a more inclusive society.
Bridge to Everywhere is a Los Angeles-based classical chamber ensemble and arts organization dedicated to supporting composers, performers, and educators who celebrate cultural diversity through interwoven musical traditions. Through collaborations, performances, and education programs, the organization strives to build bridges between instruments, genres, cultures, and people.
Founded in 2015, Bridge to Everywhere has been presented by Boston Court Pasadena, Brand Library & Art Center, Compose LA, Miles Memorial Playhouse, Eagle Rock Music Festival, Theatre Raymond Kabbaz, and has worked with Los Angeles Department of Cultural Affairs, American Composer's Forum, Salastina Music Society, and Bridge Projects. The ensemble has premiered and performed works by Derrick Spiva Jr., Reena Esmail, Juan Pablo Contreras, Philip Graulty, James Waterman, Anna Kouchnerov, and Poovalur Srinivasan.
Educational outreach is a core component of Bridge to Everywhere's work. The ensemble has partnered with CalArts Community Arts Partnership, UCLA Ethnomusicology Department, Inner-City Arts, and Santa Clarita Youth Valley Orchestra to hold demonstrations and workshops on cross-cultural musical collaborations. Bridge to Everywhere is currently the Ensemble-In-Residence at Mount Saint Mary's University.
On June 19, 2020, in commemoration of Juneteenth, Bridge to Everywhere launched a neighborhood concert series to build deeper relationships with its neighbors and engage in discussions on America's history of racial injustice. Featuring Bridge to Everywhere musicians and friends, the "Bridge to…" concert series will extend across Southern California throughout the 2020-2021 season.