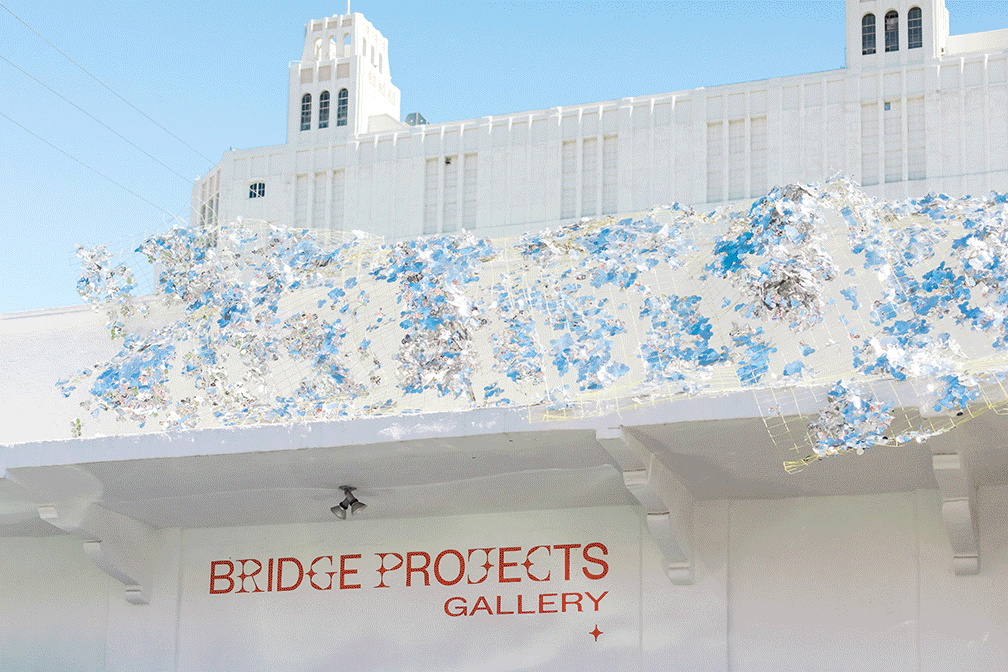 Dear Friends of Bridge Projects,
From the beginning, Bridge Projects aimed to create a space to explore the connections between contemporary art and the world's many religions. Our joy has been to find just how welcome such a space has been. Artists, curators, and collectors have warmed to the conversation. Many have said they had been longing for just such a place as Bridge.
The enormous changes we've all experienced in the past several years have also made their mark on the arts. For Bridge, one result is a change in focus. Our gallery space will close on July 30 with Here After, our current show exploring notions of paradise, heaven, and the afterlife, being our last exhibition.
On September 17, we will launch the catalog for Here After at Fieldstead & Company in Irvine with a talk on theology and contemporary art by board member Jonathan Anderson, fellow at Duke University.
Meanwhile, Bridge is considering other ways to further our original purpose. During this time of uncertainty, we are pleased that our 2020 exhibition To Bough and to Bend will open at Pepperdine University's Frederick R. Weisman Museum later this year. This is a first step in exploring what the future of Bridge may be.
Most of all, we thank you for your interest, support, and enthusiasm for our work. We have learned from you as we hope you have learned from the artists whose work we've had the pleasure of bringing to Los Angeles and beyond.
Needless to say, we will keep you all informed of our progress as it unfolds and hope to see you all again and again.
—Bridge Projects Board of Directors and Team