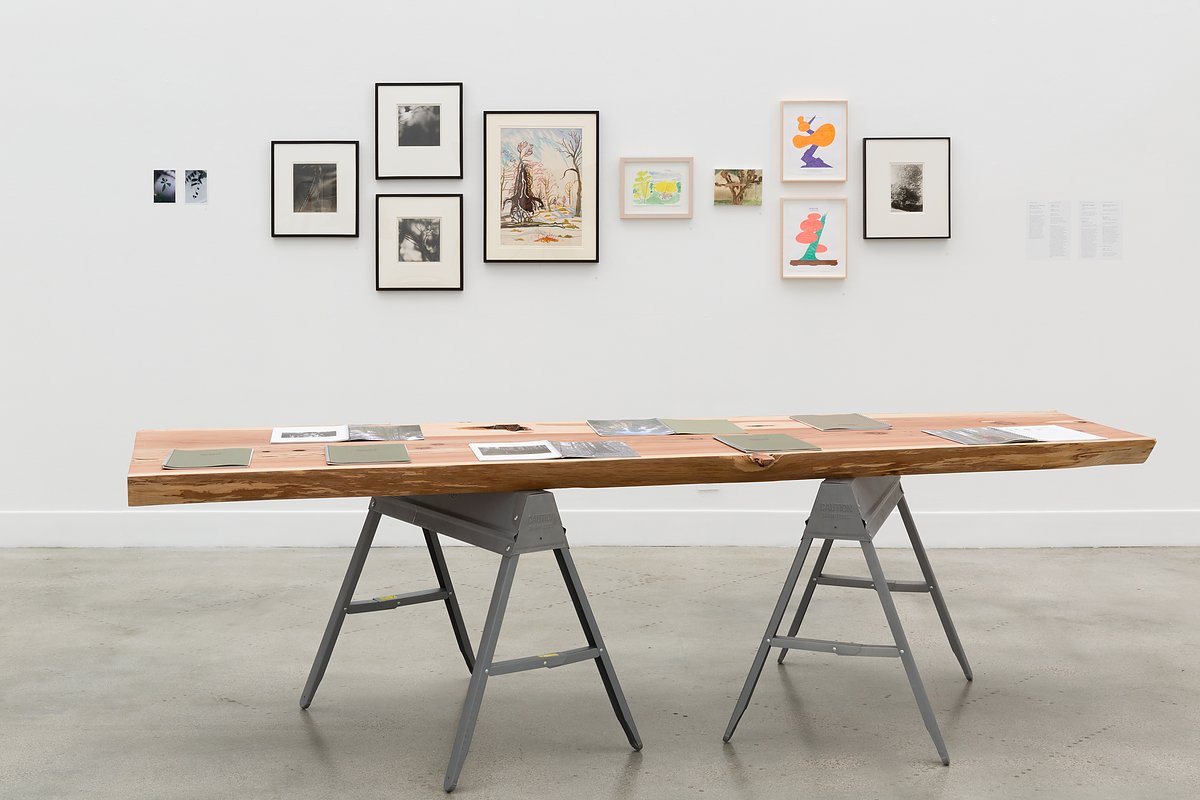 Redwood Preserve: A Roundtable Discussion on Ecology and Social Practice
Frederick R. Weisman Museum of Art at Pepperdine University
Wednesday, November 2, 2022
12:30 pm
with Jarrett Mellenbruch, Julia Christensen, and Sarah Loyer

Frederick R. Weisman Museum of Art at Pepperdine University
Wednesday, November 2, 2022
12:30 pm
On view in the current exhibition To Bough and To Bend, Jarrett Mellenbruch's Redwood Preserve invites viewers to gather around a recovered redwood table to imagine how digital platforms might be used to protect California's wilderness. Rooted in environmental science, conservation, game theory, blockchain technology, and cryptocurrency, Redwood Preserve seeks to foster the creation of a new paradigm that properly values ecology and seeks to reverse catastrophic environmental degradation.
For this panel discussion, Mellenbruch will be joined by artist and writer Julia Christensen, whose Space Song Foundation is designing tree-based tech for long-term space missions; and Broad Museum curator Sarah Loyer, who is organizing a new iteration of the famed ecological artwork 7000 Oaks for the next cycle of Pacific Standard Time. Together, Mellenbruch, Christensen, and Loyer will talk about the role socially-engaged art can play in creating new technological and economic conditions to help repair our relationship with the environment.
Bios
As a transdisciplinary artist with a public and socially engaged focus, Jarrett Mellenbruch's creative inquiries result in a studio practice that integrates complementary disciplines into a concentrated conceptual and practical synthesis. He regularly explore ways to cross-pollinate work between fields, in particular between his lifelong passions for art, science and placemaking.
Julia Christensen is an artist and writer whose work explores systems of technology, time, change, and memory. She is President of the Space Song Foundation, an organization that designs technology for long-term space missions to transcend contemporary cycles of obsolescence. Christensen is Chair of the Studio Art Department and Professor of Art at Oberlin College. She is a board member of SPACES in Cleveland, and The Center for Land Use Interpretation in Los Angeles.
Sarah Loyer is the Curator and Exhibitions Manager at The Broad. Sarah curated The Broad's presentation of Soul of a Nation: Art in the Age of Black Power 1963-1983, organized by Tate Modern, London, for which she received a 2020 Curatorial Award for Excellence from the Association of Art Museum Curators. Since joining The Broad as Curatorial Assistant in 2014 one year before the opening of the museum, she has worked on the inaugural installation, collection exhibitions such as Creature, Oracle, and A Journey That Wasn't, as well as special exhibitions including Cindy Sherman: Imitation of Life and Yayoi Kusama: Infinity Mirrors.