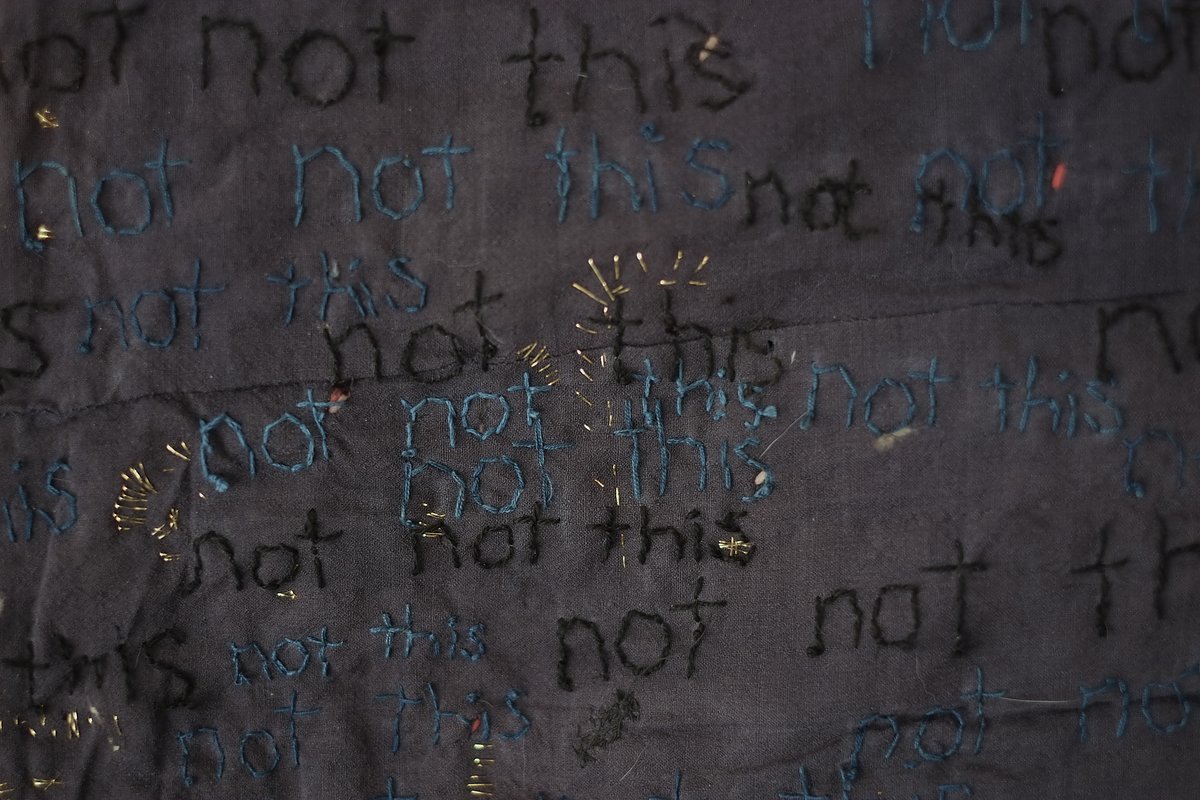 Sad Clothes Clinic: All Things Made New
Bridge Projects
Wednesday, July 27, 2022
4:30 pm –  6:00 pm
with Kate Ingold

Bridge Projects
Wednesday, July 27, 2022
4:30 pm –  6:00 pm
Textiles are, perhaps, our most intimate possessions. Our clothing, our bedsheets, our towels, our napkins — they cover us, comfort us, and protect us, and are often the first barrier, however fragile, between our bodies and the atmosphere. Some textiles act as talismans and some are strictly utilitarian, while others hold our deepest sorrows, disappointments, and losses, and also our joys.
In this clinic, you are invited into a collaborative mending practice with Kate Ingold who will begin repairs to the worn or damaged textiles brought by participants who will then complete the mending at home. The act of mending could be physical, or emotional, or both. Perhaps the textile was worn by a beloved one who is no longer here, or was present for another kind of difficult transition. It may involve disassembling the textile or embellishing it, adding or taking weight away. Through the act of sewing and giving careful attention, the textile will be transformed and, perhaps, healed. Written instructions and materials will be provided for you to complete the repair.
Kate Ingold is an LA-based artist and poet working with the discarded, the damaged, and the worn out. Materials and methods include textiles, collage, photography, video, ceramics, and performative installation. She works in series driven by conceptual concerns, and is currently making work in two interwoven projects: Relics for Future Rituals and Damaged Goods/Small Repairs.