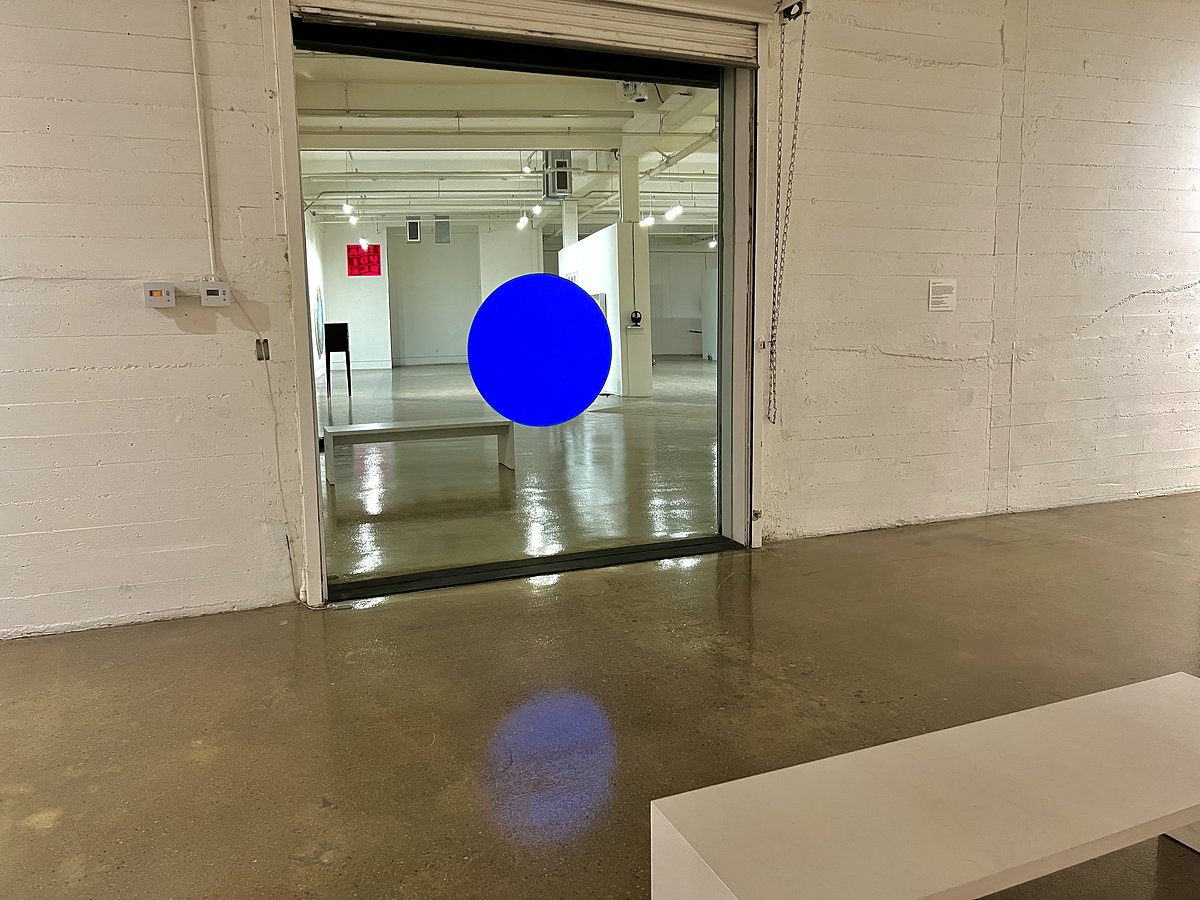 Blue Sunset Viewing
Bridge Projects
Saturday, June 18, 2022
7:00 pm –  9:00 pm
with David Wallace Haskins

Bridge Projects
Saturday, June 18, 2022
7:00 pm –  9:00 pm
Sound and light artist, David Wallace Haskins's installation for Here After is Atma, meaning breath, essence, or soul. Here the sky comes down to look into us, as we are looking into it.
One of the unique aspects of Haskins's Skywalls and Skycubes, of which Atma is a piece, is that each night, they facilitate an experience of what Haskins has termed the "blue sunset." Starting at sunset and lasting nearly an hour, the work reveals the sky slowly shifting from its daytime pale blue, through all the hues of blue into a deep midnight blue, eventually ending in pure black. The light held in the aperture becomes so dense and pure that it seems completely solid.
Please join the artist for a walkthrough and a viewing of the blue sunset through his latest installation at Bridge Projects.