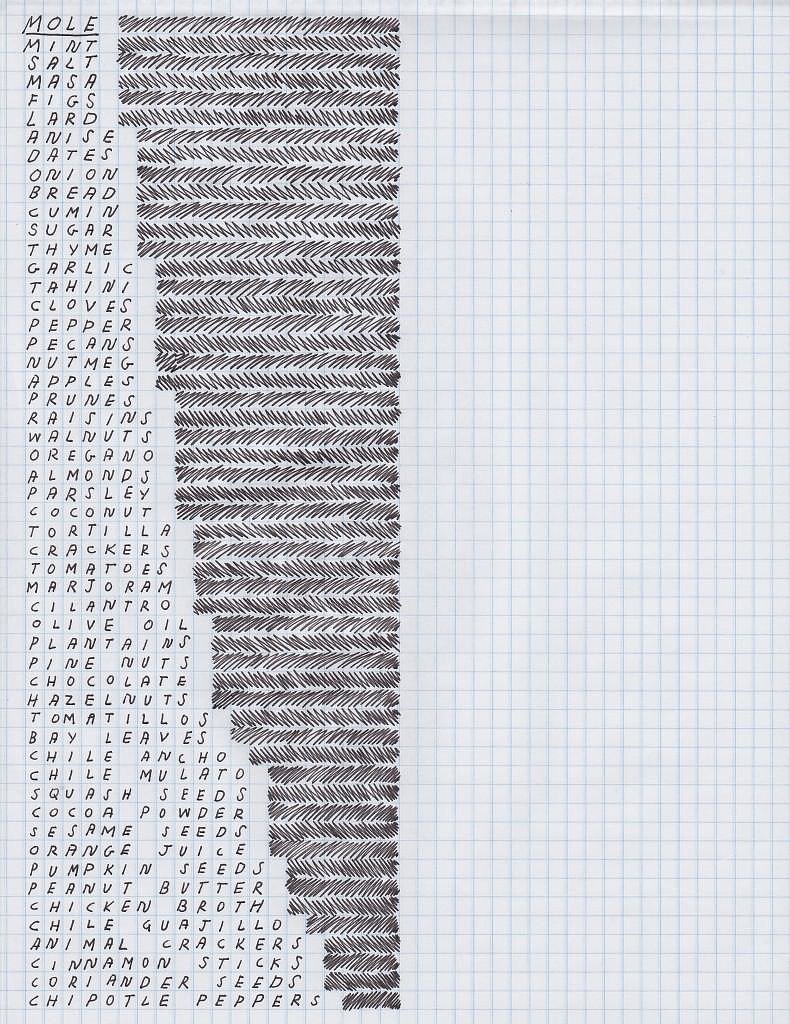 50 Ingredient Molé and Marigolds: A Here After Feast
Bridge Projects
Saturday, May 7, 2022
12:00 pm –  3:00 pm
with Alberto Aguilar and Self Help Graphics & Art

Bridge Projects
Saturday, May 7, 2022
12:00 pm –  3:00 pm
12–3 pm
Here After on view
50 Ingredient Molé performative meal with Alberto Aguilar
1–3 pm
Marigold Flower Making Workshop with Self Help Graphics & Art
Ahead of the Here After opening celebration on May 14, Bridge Projects warmly invites you to a banquet of conviviality and communion with featured artist Alberto Aguilar and revered Los Angeles community organization Self Help Graphics & Art.
Join Self Help Graphics & Art to learn how to create golden paper marigolds, also known as cempasúchil, which customarily adorn the ofrendas during Día de los Muertos celebrations. The cheerful hues express the celebratory nature of the holiday, which, although it's wrapped up in death, is not somber but festive.
Simultaneously Aguilar will be offering his 50 Ingredient Molé, a work of deep inclusivity and experimentation which invites strangers to become friends over a shared meal. Folktales say that molé was first created in a convent by nuns who, though very poor, assembled a creative mix of ingredients as a generous dish during a visit from an archbishop. "I like the origins of molé—that it comes from anything that was at hand. Being resourceful, improvising with what you have," says Aguilar. Molé will be served throughout the event.
All are welcome.
Here After contemplates the universal human longing for transcendence and hope for paradise, which has sparked the imagination of humankind across history and many religions. Opening celebration to follow on May 14.