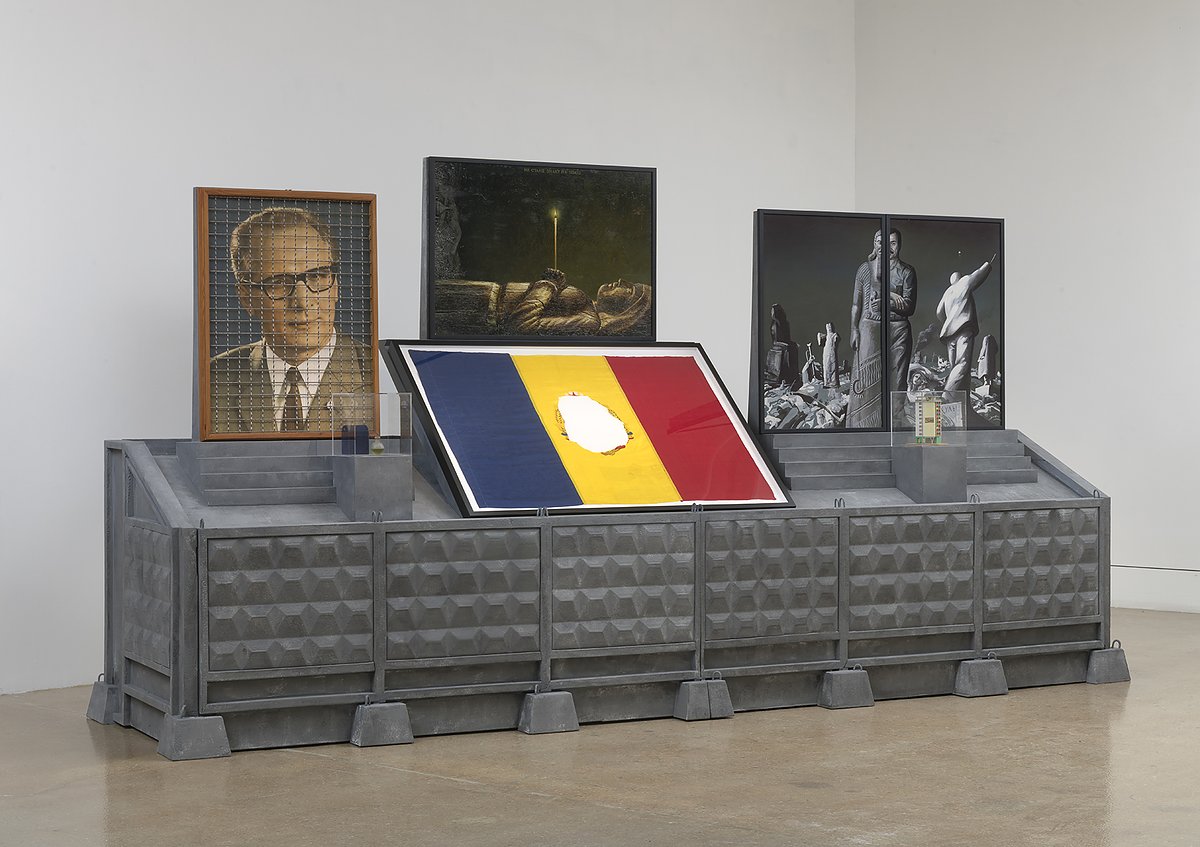 The Presence of the Past
Bridge Projects
Thursday, July 21, 2022
6:00 pm –  7:00 pm
A Conversation between Regina Mamou and Joes Segal

Bridge Projects
Thursday, July 21, 2022
6:00 pm –  7:00 pm
Please join Bridge Projects in person for a conversation between Regina Mamou, featured artist in the group exhibition Here After, and Joes Segal, Chief Curator and Director of Programming at the Wende Museum of the Cold War in Los Angeles. Mamou and Segal will discuss Mamou's work The Loop (2022), which incorporates objects from the Wende's collection, the museum's vision, and the important role of using contemporary art to respond to historical events.
Regina Mamou is the first artist-in-residence at The Wende Museum of the Cold War. In her current practice, Mamou is a research-based artist who focuses on the desire to understand the diversity of ideological systems. Her work is an amalgamation of fact and fiction, placing historical information together with falsehood to explore the power of belief systems, especially as it relates to communism and totalitarianism. This interest stems from her familial background where she grew up with the awareness of the implications of political ideology intertwined with religion. Mamou's mother, who is Polish-American, and Mamou's father, who is a Christian-Chaldean from Iraq, raised her multiculturally. As a former priest, Mamou's father left the clergy, and Iraq, for fear of persecution. For this reason, she is interested in not only the examination of social utopias but also the struggle to create community through a dystopian future.
Joes Segal is the Chief Curator and Director of Programming at the Wende Museum of the Cold War in Los Angeles. Segal wrote Art and Politics: Between Purity and Propaganda, where he explores the position of art and artists under a number of different political regimes of the twentieth and twenty-first centuries, traveling around the world to consider how art and politics have interacted and influenced each other in different conditions.
The Wende is an art museum, historical archive of the Cold War, and center for creative community engagement that explores and inspires change.