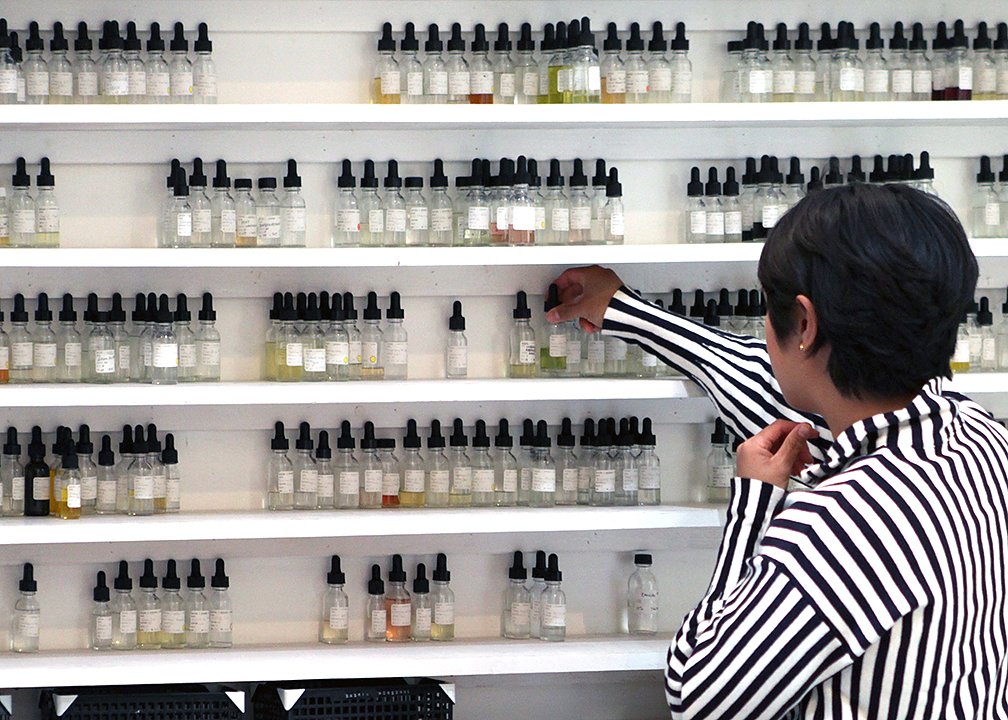 Smelling Utopia: A scent workshop
Bridge Projects
Saturday, May 21, 2022
2:00 pm –  4:00 pm
with Saskia Wilson-Brown

Bridge Projects
Saturday, May 21, 2022
2:00 pm –  4:00 pm
Saskia Wilson-Brown, founder of the Institute for Art and Olfaction, joins Bridge Projects to present a talk and workshop that explores historic aromatic materials associated with utopia, paradise, and other conceptions of the divine or the ideal. In this two-hour session, Saskia will lead participants through a smelling session, discussing important cultural associations of scent across a variety of liturgical and secular beliefs, as well as basic principles of working experimentally with scent. After smelling and discussing, Saskia will lead the group in a small blending exercise, helping participants engage with the deeply historic creative practice of perfumery.
Capacity is limited.
About Saskia Wilson-Brown
After receiving an MA in fine art from Central Saint Martins, Saskia Wilson-Brown co-directed the Silver Lake Film Festival and ran international filmmaker outreach at Al Gore's Current TV while producing initiatives around new models in the arts. In 2012, her interest in multivalent practices led her to create The Institute for Art and Olfaction (IAO), an artist-led non-profit devoted to access and experimentation in perfumery. Through the IAO, she has launched projects with institutions such as Pulitzer Foundation, Getty Institute, Hammer Museum, Wallace Collection, New Mexico Highlands University, and many more. In 2013, she launched the Art and Olfaction Awards, an international awards mechanism for independent perfumers, and in 2018 she launched Open Sourcing Smell Culture, an initiative devoted to open source principles in perfumery. In 2019 and early 2020 she served as a visiting lecturer at the Royal College of Art in London, before Covid called her home to successfully transition the IAO to online programming. In addition to overseeing the IAO, her current projects include a radio show and podcast called Perfume on the Radio, for Lookout FM in Los Angeles, and pursuing a PhD exploring the historic and contemporary relationship between perfume, access and power at University College Dublin.