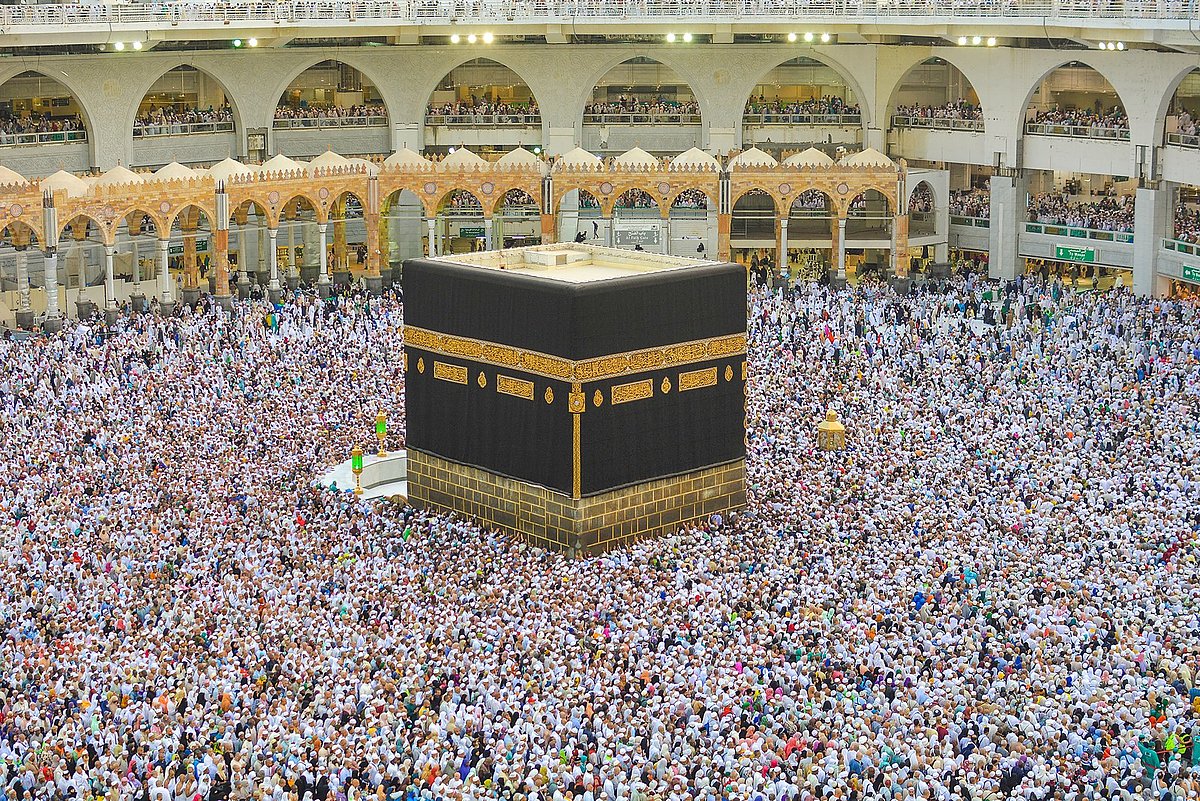 The Road To Mecca
Online Event
Thursday, December 16, 2021
6:00 pm –  7:30 pm
with Dr. Amin Abdullah

Online Event
Thursday, December 16, 2021
6:00 pm –  7:30 pm
Bridge Projects and The Leimena Institute are pleased to present The Road to Mecca with Dr. Amin Abdullah.
The Hajj - an annual pilgrimage to Mecca, Saudi Arabia - is one of the Five Pillars of Islam. It predated the prophethood of Muhammad who performed it in 632 AD. Since then every year Muslims get together for five days in Mecca to observe it. Before Covid-19, no less than 2 millions Muslims from around the world came annually. Many Indonesian Muslims are enrolled in a 30-years-long waiting list due to the limited space. We will discuss the practice, meaning and purpose of the Hajj. Dr. Amin Abdullah, who led groups of Hajj pilgrims as a guide, will combine stories and religious anthropological analysis.
Amin Abdullah is a professor of philosophy at Sunan Kalijaga Islamic State University in Yogyakarta, Indonesia, where he previously served as rector. He was vice chairman of Muhammadiyah's governing board from 2000 to 2005. He is the author of numerous books, including Religious Education in a Multi-Cultural and Multi-Religious Era. In his work Abdullah distinguishes normative Islam from historical Islam and advocates a new path in Islamic philosophy of knowledge that is open to dialogue and integration with many different sources of knowledge. His Ph.D. in Islamic philosophy is from the Middle East Technical University, Ankara, and he has conducted postdoctoral study at McGill University.
The Leimena Institute is a non-profit institution with mission: "to develop Indonesia's civilization that is based on Pancasila and 1945 Constitution, and global civilization that upholds human dignity through collaboration in plural society." We believe that religious values are integrated parts for moral, ethic, and spiritual basis for nation building in Indonesia and globally. In the spirit of togetherness and pluralism, we build collaboration with religious leaders and public leaders, in Indonesia and the world, to lay down the moral, ethic, and spiritual basis. We collaborate by honoring and cultivating diversity and equality in society.
This program will be presented in English and Indonesian.