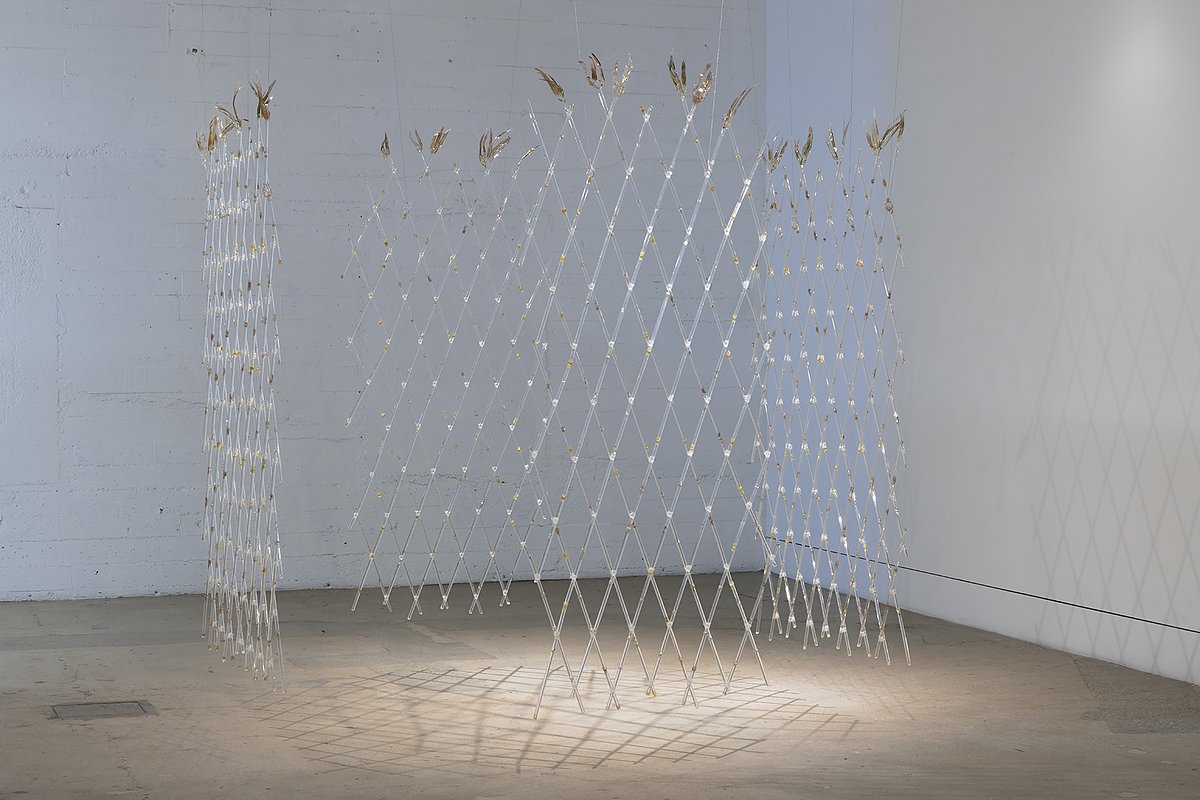 Pilgrimage to (Un)Promised Lands
Online Event
Thursday, December 9, 2021
6:00 pm –  7:30 pm
with Dr. Rotem Rozental and Jenny Yurshansky

Online Event
Thursday, December 9, 2021
6:00 pm –  7:30 pm
What is left in the place that expelled us? What can we find by going back? Can communities, nations and lands harbor our memory and be transformed by our absence? In this talk, Dr. Rotem Rozental and Jenny Yurshansky will discuss inherited traumas of immigration and expulsion and how these driving elements are reflected in Yurshansky's art practice.
Rotem Rozental is Chief Curator and Senior Director of Art and Creative Programming at American Jewish University in Los Angeles. She is Faculty Member at the Brooklyn Institute for Social Research, and recently curated the virtual exhibition Dana Arieli: The Zionist Phantom with The Schusterman Center for Israel Studies at Brandeis University. She received her M.A. from the Cohn Institute for History and Philosophy of Sciences and Ideas at Tel Aviv University in 2011, and her Ph.D. from the Art History Department at Binghamton University, New York, in 2019. Her book, Pre-State Photographic Archives, and the Zionist Movement is forthcoming with Routledge. Rotem's research examines the conflicted meeting points of photographic and archival technologies with civic spaces. Her writings about photography and contemporary art appeared in Artforum, Tablet, The Forward, Philosophy of Photography, Tohu Magazine, and Doc! Magazine, among other outlets. Rotem's work has been recognized and supported by various organizations, including Artis, Independent Curators International (ICI) and the Center for Jewish History.
Jenny Yurshansky was born stateless in Rome by way of Soviet-era Moldova. Her practice is deeply informed by being a refugee, using a research-based approach to explore the trauma of displacement and interrogate notions of belonging and otherness within the frames of landscape, historical documents, and social constructs; formally, this manifests as absence, loss, or erasure. Her long-term projects form intertwined narratives and span the mediums of sculpture, photography, installation, and writing. Yurshansky has had solo exhibitions at the Royal Institute of Art in Stockholm; St. Mary's College, Notre Dame, IN; Los Angeles Municipal Art Gallery; and Pitzer College Art Galleries, Claremont, CA as part of the Emerging Artist series curated by Ciara Ennis. Her work was included in the exhibition A NonHuman Horizon at LACE and the 2018–19 Mexicali Biennial. In 2022 she will have a solo exhibition A Legacy of Loss: There Were No Roses There curated by Rotem Rozental at American Jewish University in Los Angeles.