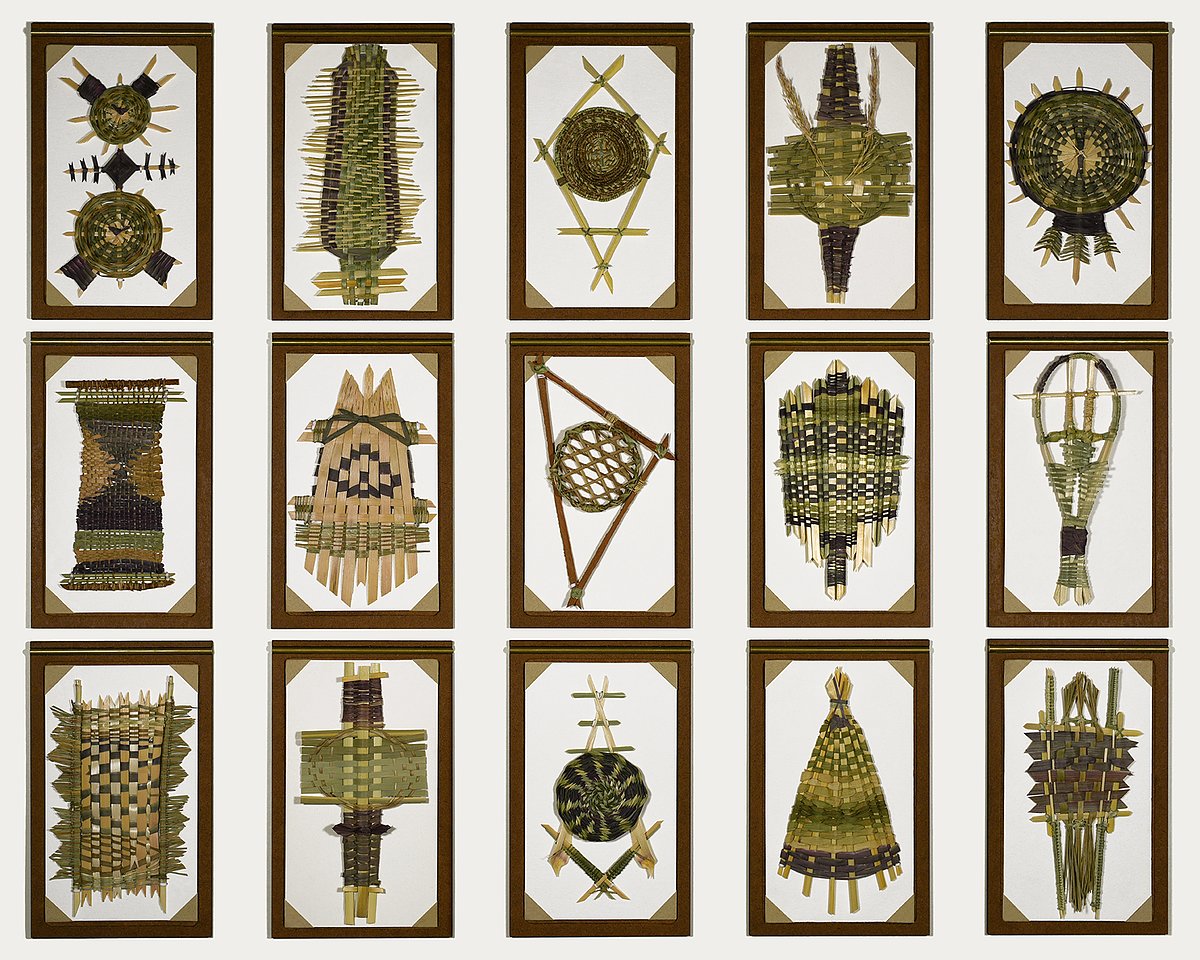 Back and Forth: Weaving Through Stories of Time and Place
Bridge Projects
Sunday, September 26, 2021
3:00 pm –  5:00 pm
with Jenny Yurshansky

Bridge Projects
Sunday, September 26, 2021
3:00 pm –  5:00 pm
Please join artist Jenny Yurshansky for an in-person foraging walk and weaving workshop on Sunday, September 26, from 3-5 pm at Bridge Projects. This workshop is an opportunity to focus on the histories of the plants present in California, considering them as sites that mirror migration history and migrant stories. The workshop offers a sensory experience along with the chance for participants to share and discuss their own relationship to place through the landscape.
Many of us are aware of—and in awe of—the beauty and diversity found in nature on hikes, but how many of us consider that the plants and flowers we see in our yards or by the side of the road are also a part of an ecosystem? Not only that, but they are a living record of human history in the place where they can be found.
Jenny Yurshansky was born stateless in Rome by way of Soviet-era Moldova. Her practice is deeply informed by being a refugee, using a research-based approach to explore the trauma of displacement and interrogate notions of belonging and otherness within the frames of landscape, historical documents, and social constructs; formally, this manifests as absence, loss, or erasure. Her long-term projects form intertwined narratives and span the mediums of sculpture, photography, installation, and writing.
Yurshansky has had solo exhibitions at the Royal Institute of Art in Stockholm; St. Mary's College, Notre Dame, IN; Los Angeles Municipal Art Gallery; and Pitzer College Art Galleries, Claremont, CA as part of the Emerging Artist series curated by Ciara Ennis. Her work was included in the exhibition A NonHuman Horizon at LACE and the 2018–19 Mexicali Biennial. In 2022 she will have a solo exhibition show at American Jewish University in Los Angeles. Thanks to the Lighton Travel Fellowship she will continue her research on her family's experience of being Jewish refugees from the Soviet Union. She has been an artist in residence at Arts Initiative Tokyo and Bemis Center for Contemporary Arts in Omaha, NE, and a guest artist-researcher at the Royal Institute of Art in Stockholm and at Pitzer College Art Galleries which published her artist book in 2017. Yurshansky received the City of Los Angeles Artist Fellowship and was the first international artist awarded the Maria Bonnier Stipend from Bonniers Konsthall in Stockholm. She received her MFA in Visual Art from the University of California Irvine and was a post-graduate in Critical Studies at the Malmö Art Academy.
These workshops are useful to all artists and non-artists alike, and no prior experience is required.
Materials needed, please bring or they will be provided:
Garden clippers
Heavy-duty scissors
Lightweight protective gloves
Tweezers or small needle nose pliers
Cutting surface
X-Acto knife or utility blade
Cotton twine or easily bendable thin gauge wire