Jump to
Julie Henson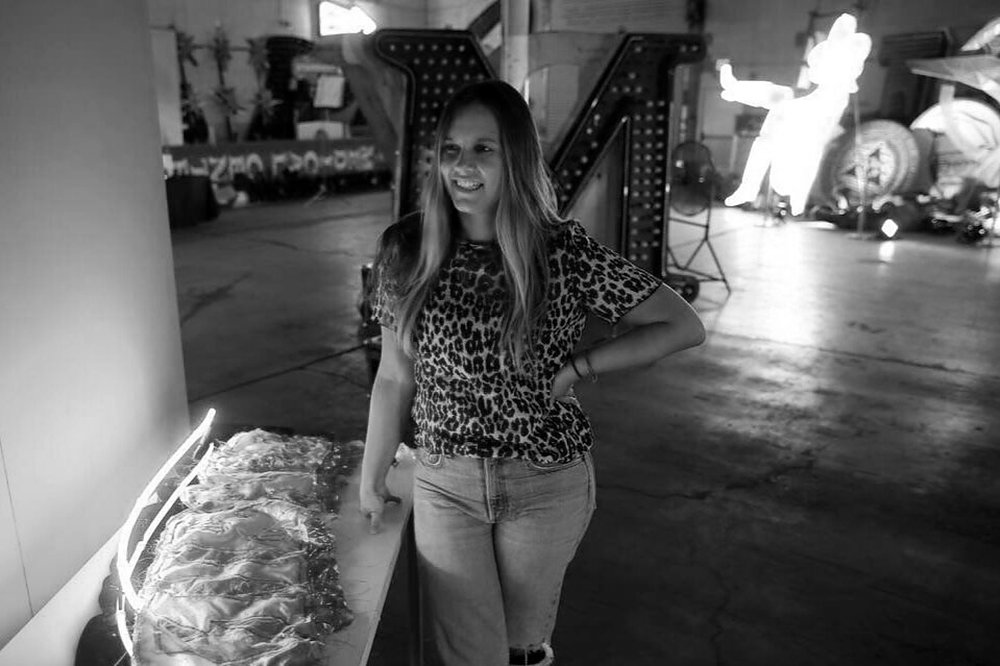 Julie Henson is an artist whose work explores the relationships between performer and audience, narrative and myth, and the connection between the stage and the retelling of parables. These concepts have taken form through image-based sculptures, videos, and installations that blend advertisements, press photographs, and archival footage spanning the last seven decades with costume fabrics and materials such as sequins, satin, and artificial pearls. Using scale and materiality to bring images into the bodily space of the viewer, the works allow pervasive images to become physically aggressive, sculptural, and object-like.
Her most recent projects focus on the portrayal of female athletes, politicians, televangelists, and music performers in the media. By exploring female American celebrities, removing them from their original context and reducing them down to their most iconic characteristics, Henson deconstructs the codes embedded within these public figures, revealing how they act as a mirror for the society that they represent, past and present.
Julie Henson (b. 1983 in Charleston, SC) lives and works in Los Angeles. Henson received her MFA in from California College of the Arts in 2011. Henson has had solo exhibitions at Anat Ebgi, Los Angeles, the Columbia Museum of Art, South Carolina, Yes Ma'am Projects, Denver, and SPRING/BREAK Art Show in New York with the Buffalo Institute of Contemporary Art. She has also participated in group shows at numerous museums and spaces including the Ben Maltz Gallery at Otis College of Art, Los Angeles, the Torrance Art Museum, Torrance; and the Visual Art Center at the University of Texas, Austin. Henson's work has been reviewed in the pages of Elephant Magazine, Artforum, and Hyperallergic and she was a 2017 nominee for the Rema Hort Mann Foundation Emerging Artist Award.