Letitia Huckaby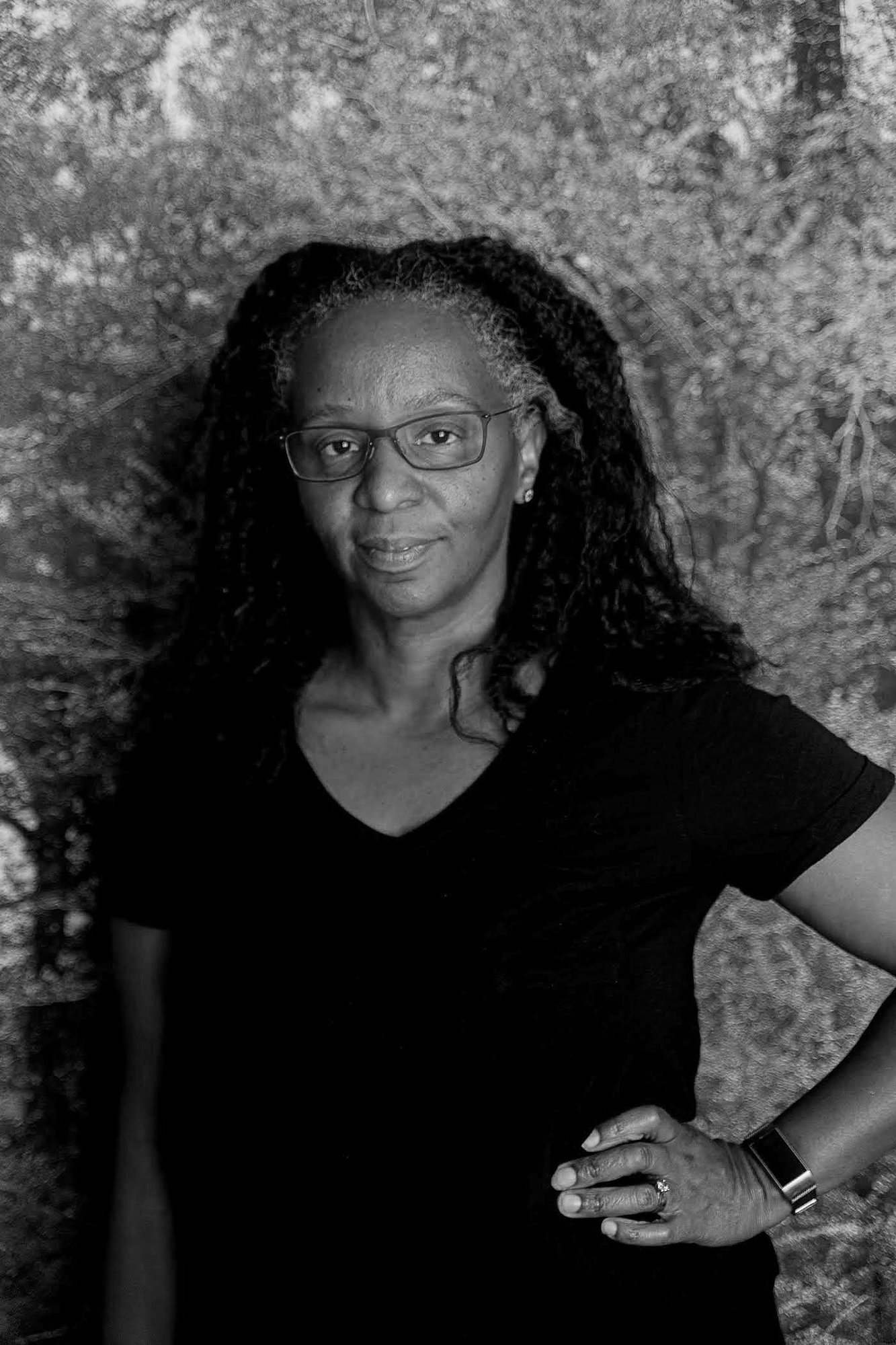 Letitia Huckaby is a mixed-media artist working out of Benbrook, Texas. Photographer at heart, she begins her work with an image and gradually, subtly alters it throughout her considered process. With a mix of fabric, quilting, photographs, and hand-stitching, Huckaby uses her art to touch on concepts of faith, family, and legacy. Heavily influenced by African American culture, her work is a representation of the long and powerful traditions, such as quilting and use of fabrics, which continue to present themselves in contemporary Black culture to this day. Often using heirloom cottons and vivid imagery of family, she brings the past to the present, a specificity that makes her work relatable. Huckaby has exhibited locally and internationally, and she continues to create thought-provoking work along with her husband Sedrick.
In her series Beautiful Blackness, Huckaby follows the path of nineteenth-century African Americans who traveled along the Mississippi River through Kansas and Oklahoma. For this series, she prints photographs on cotton fabrics and frames the images with embroidery hoops. The images highlight either silhouettes of her subjects or landscapes of significant places, usually depicting the beauty of nature. The silhouettes allow the viewer to place themselves in the experience of the subject's personal history. The artist's work is extremely visceral—the quality of soft sunlight in contrast to the shadow image gives the sense that you could reach out and touch the subjects.
Deeply devoted to family and history, Huckaby's work focuses on tradition and legacy. She not only ensures the presence of Black representation but shows important aspects of femininity in her choice of fabrics, depictions of women and young girls, as well as images of nature and heritage which can be passed down through sewing, fabric, and many other avenues. In her own words, she uses a "new visual language" as a means to continuously shed light on the legacy of family, heritage, and community. Otherwise/Revival welcomes the conversation of history. Huckaby succeeds in using visual art to place one's self in our shared past of understanding God and community.
– Jasmine McNeal
Selected Press
San Antonio Sentinel
01.07.21