VinZula Kara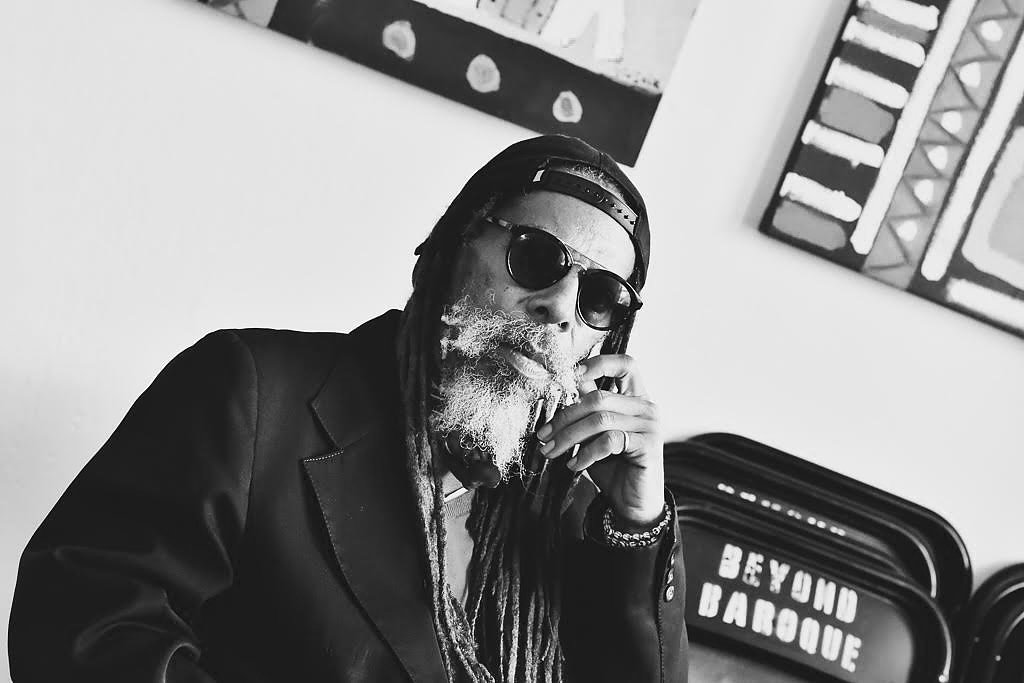 "Cymbolism," a composite term of symbolism and cymbal, was coined by the visual and performance artist VinZula Kara to describe his experimental found sound and operatic performances of the 1990s. Cymbolism is then a representation of an idea or sound that is delivered to reshape the ear and the mind to "otherwise possibilities." Since Kara was young, he has been looking at things from a different angle in order to cause his audience to pause. Sometimes this angle reveals imaginary worlds like that of the IZZ, a shape-shifting, benevolent, omnipotent people who have conquered the fear of death from the layered backgrounds of his abstract paintings.
Starting in 2018, Kara began looking at the presence of the Black church from his unique angle and making paintings that reflected the paradoxes he perceived. Black Cross symbolizes the Black church as a sanctuary for Black people in America. Kara queries, "The black cross is both a symbol of power and a dilemma. Does the black church really have any power for black people in America, or is it just a tonic, a mollifier?"
Kara's painting 3×3=9 Die in a Church emphatically proclaims that the church has not always been a sanctuary for the Black community. The painting is a response to the killing of nine parishioners at the Mother Emanuel African Methodist Episcopal Church in Charleston in 2015. On the surface of the collaged and painted canvas, Kara has adhered three wooden crosses alluding to the crucifixion on Calvary. A silhouetted figure in the lower center conjures images of the weeping Mary Magdalene. The presence of cotton candy pink and polka dots (or are they shots fired?) challenges the feeling of lament. According to the Gospel of Matthew, when the Son of God was crucified he cried out, "My God, my God, why have you forsaken me?" Perhaps this too was on the lips and in the hearts of the nine Black men and women whose lives were taken on what would have been an otherwise peaceful evening at Bible study. Placing the Emanuel Nine at the location of the crucifixion, Kara collides pain and redemption in a single resounding cymbal crash.
– Cara Megan Lewis