Jump to
Alastair Gordon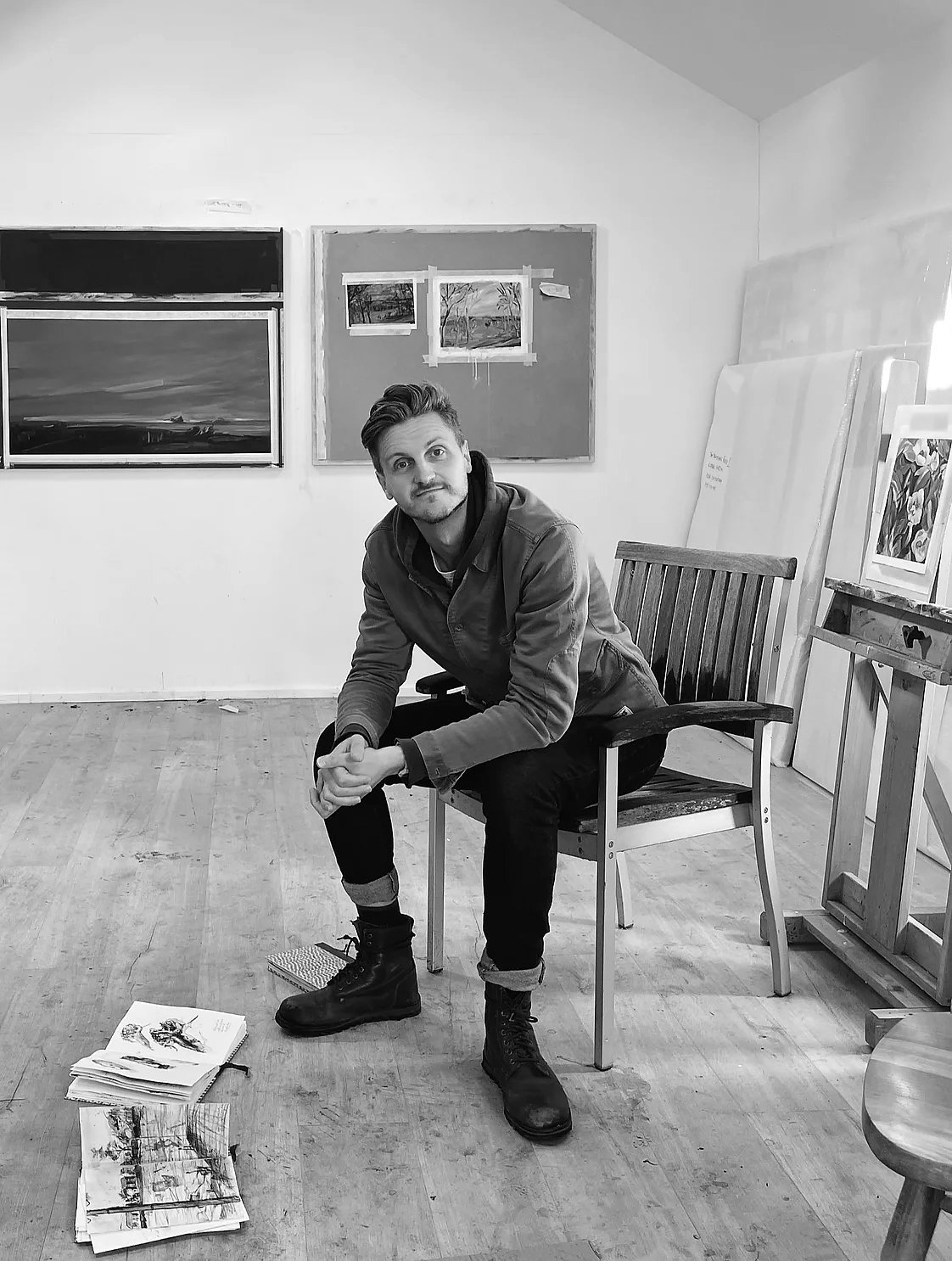 A skilled closeup magician soon proves the adage that the hand is quicker than the eye, yet the slow and methodical hand of the trompe l'oeil painter can similarly cause viewers to question what they see. Alastair Gordon (b1978, Scotland) prefers the latter. The London-based artist's meticulous paintings draw on the rich tradition of illusionistic painting, specifically a curious sub-category of trompe l'oeil called quodlibet, which emerged in the late-17th century and is commonly associated with compositions of everyday objects – letters, pamphlets, printed images and other domestic ephemera – shown hanging on walls or stuffed into letter racks.
Reimagining quodlibet for the 21st century, Gordon similarly grounds his approach in the quotidian; his focus, though, is the stuff of the artist's studio: paper, masking tape, drawings, postcards and other materials relating to the making of paintings, all rendered with exacting detail on wooden boards. In causing you to look twice, these ostensible snapshots of the artist's studio reflect his concerns with the nature of representation, authenticity and artifice, and finding value in the overlooked. Inspired by the 16th- and 17th-century still life painters of northern Europe as much as contemporary figures (including the Scottish artist Lucy McKenzie and the Dutch painter Kees Goudzwaard), Gordon performs a delicate balancing act, deftly mixing illusionistic figuration with passages of painterly gesture and pure abstraction.
Yet for all their illusionism, Gordon's compositions don't hide their status as paintings. They invite us to peer closer, to revel in the painted mark and then ponder the gap between what we thought we initially saw and what became apparent on closer inspection. Essentially, these are paintings about painting, both the delight the artist takes in the struggles of making and the power that the medium has to "lift us from the detritus of everyday life". Although Gordon's interest lies in the role of images in shaping societal attitudes and beliefs, his meditative paintings deliberately eschew the daily deluge of digital imagery, messaging and viral content. His is a quieter world in which still life becomes a vehicle for addressing weightier concerns regarding truth, beauty, death and the value of life.
by David Trigg