Jump to
Beth Lipman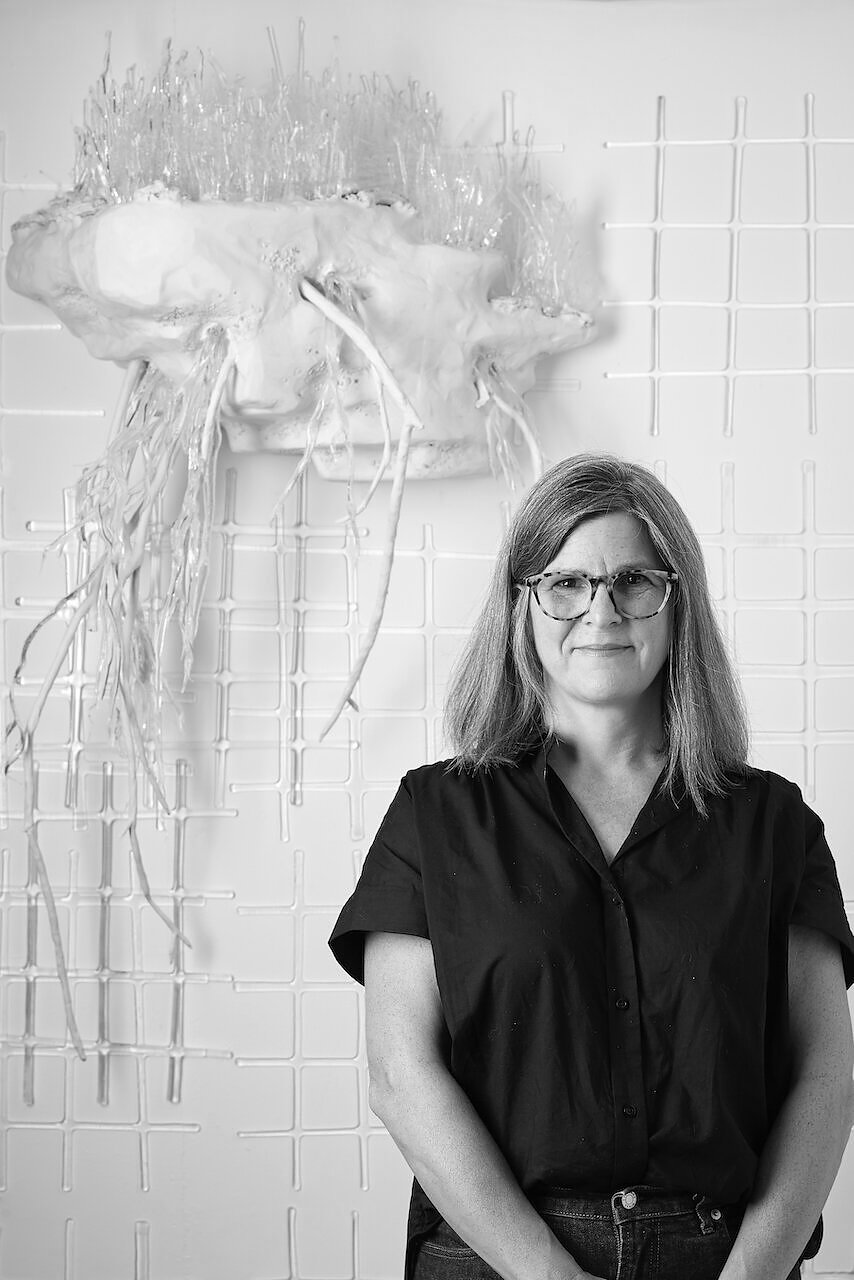 Beth Lipman is an American artist whose sculptural practice generates from the Still Life genre, symbolically representing the splendor and excess of the Anthropocene and the stratigraphic layer humanity will leave on earth. Assemblages of inanimate objects and domestic interiors, inspired by private spaces and public collections, propose portraits of individuals, institutions, and societies. The collision of sacred and profane artifacts with aspects of the natural world focuses attention on the evolving set of beliefs stemming from the narrative power of objects. Referencing both tangible and digital archives further unravels socially constructed hierarchies as the installations invite the viewers to step into uncanny webs of association.
Lipman has received numerous awards including a USA Berman Bloch Fellowship, Pollock Krasner Grant, Virginia Groot Foundation Grant, and a Louis Comfort Tiffany Foundation Grant. Recent works include All in All, a large scale sculpture that investigates the nature of time and Belonging(s), a sculptural response to the life of Abigail Levy Franks for the Crystal Bridges Museum of American Art (AR).
She has exhibited her work internationally at such institutions as the Ringling Museum of Art (FL), ICA/MECA (ME), RISD Museum (RI), Milwaukee Art Museum (WI), Gustavsbergs Konsthall(Sweden) and the Renwick Gallery of the Smithsonian American Art Museum (DC). Her work has been acquired by numerous museums including the North Carolina Museum of Art, Brooklyn Museum of Art (NY), Kemper Museum for Contemporary Art (MO), Smithsonian American Art Museum (DC), Jewish Museum (NY), Norton Museum of Art, (FL), and the Corning Museum of Glass (NY). Collective Elegy, a mid career survey of selected works, is on view through December 2021 at the Museum of Arts and Design (NY).
The artist is represented by Nohra Haime Gallery (NY), Cade Tompkins Projects (RI) and Ferrin Contemporary (MA). Lipman lives and works in Sheboygan Falls, Wisconsin.