Jump to
Jordan Nassar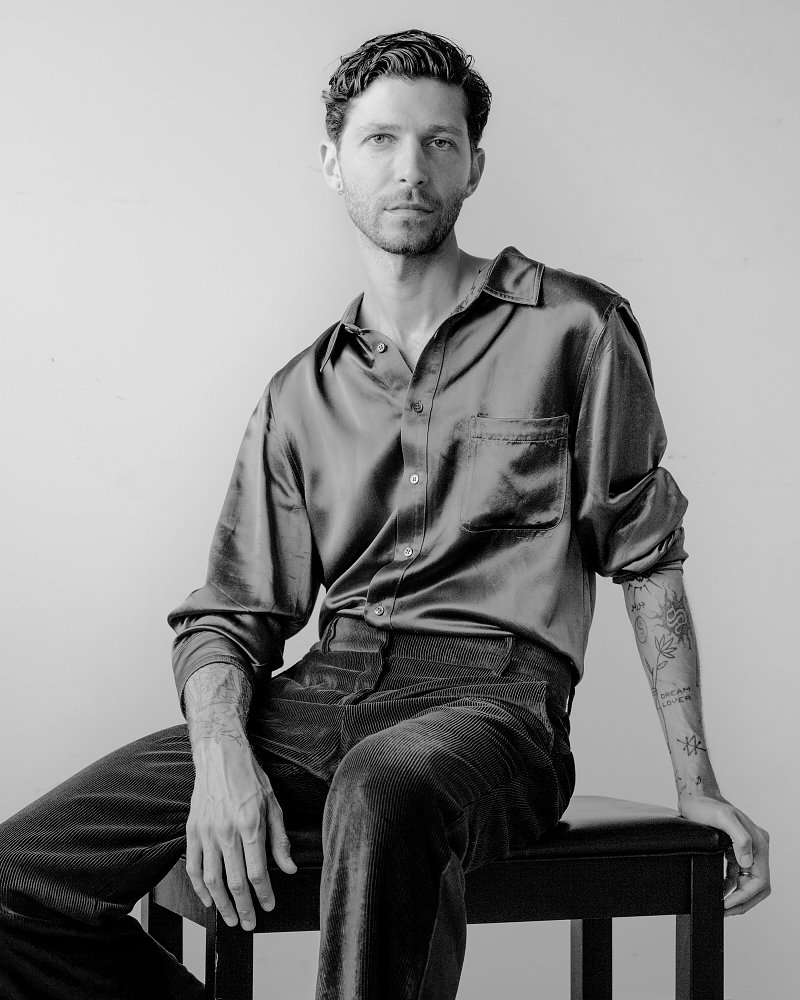 Jordan Nassar's multivalent art practice engages the material variety of craft to execute ideas centered on heritage and homeland. Through hand-embroidery, wood inlay, glass and expansive installations, he examines issues of identity, diaspora and cultural participation. Nassar often employs "the landscape" as a thread throughout these different mediums, carefully mapping out patterns and repeatedly intercepting them, using fields of color to define rolling hills and expanses of water. Nassar has adapted the matrilineally-learned tradition of Palestinian tatreez, or cross stitch—most often found on pillows, clothing, and other domestic arts—to mirror his hybridized upbringing. His childhood home in the U.S. was decorated with such objects, which his father brought back from visits to his ancestral homeland. Each hand-embroidered work is stretched and framed, bringing Nassar's embroidery practice into a dialogue with painting.
Nassar has created an important body of work in collaboration with craftswomen living and working in Ramallah, which juxtapose local traditions with a contemporary aesthetic. Beginning with a color palette of their own choosing on areas of the canvas predetermined by the artist, the craftswomen lay the foundations of his panoramas. Nassar then embroiders multicolored landscapes within these intricate geometric grids.
Jordan Nassar earned his BA at Middlebury College in 2007. His work has been featured in solo and group exhibitions globally at institutions including the Whitney Museum of American Art, New York, NY; Asia Society, New York, NY; Princeton University Art Museum, Princeton, NJ; Museum of Arts and Design, New York, NY; Katonah Museum of Art, Katonah, NY; KMAC Museum, Louisville, KY; Center for Contemporary Art (CCA) Tel Aviv; Anat Ebgi, Los Angeles, CA; James Cohan, New York and The Third Line, Dubai, UAE. Nassar's work is currently on view in the group exhibition, Foresight Prevents Blindness at the Fine Arts Center Gallery at the School of Art, University of Arkansas and Somewhere in Advance of Nowhere: Freedom Dreams in Contemporary Art at the Samuel Dorsky Museum of Art, at the State University of New York at New Paltz. Jordan Nassar is the recipient of the 2021 Unbound United States Artists Fellowship in craft. Upcoming exhibitions include Nassar's second solo exhibition at James Cohan, New York opening on April 2, 2022 and a solo exhibition at the ICA Boston opening August 11, 2022.