Jump to
Zarah Hussain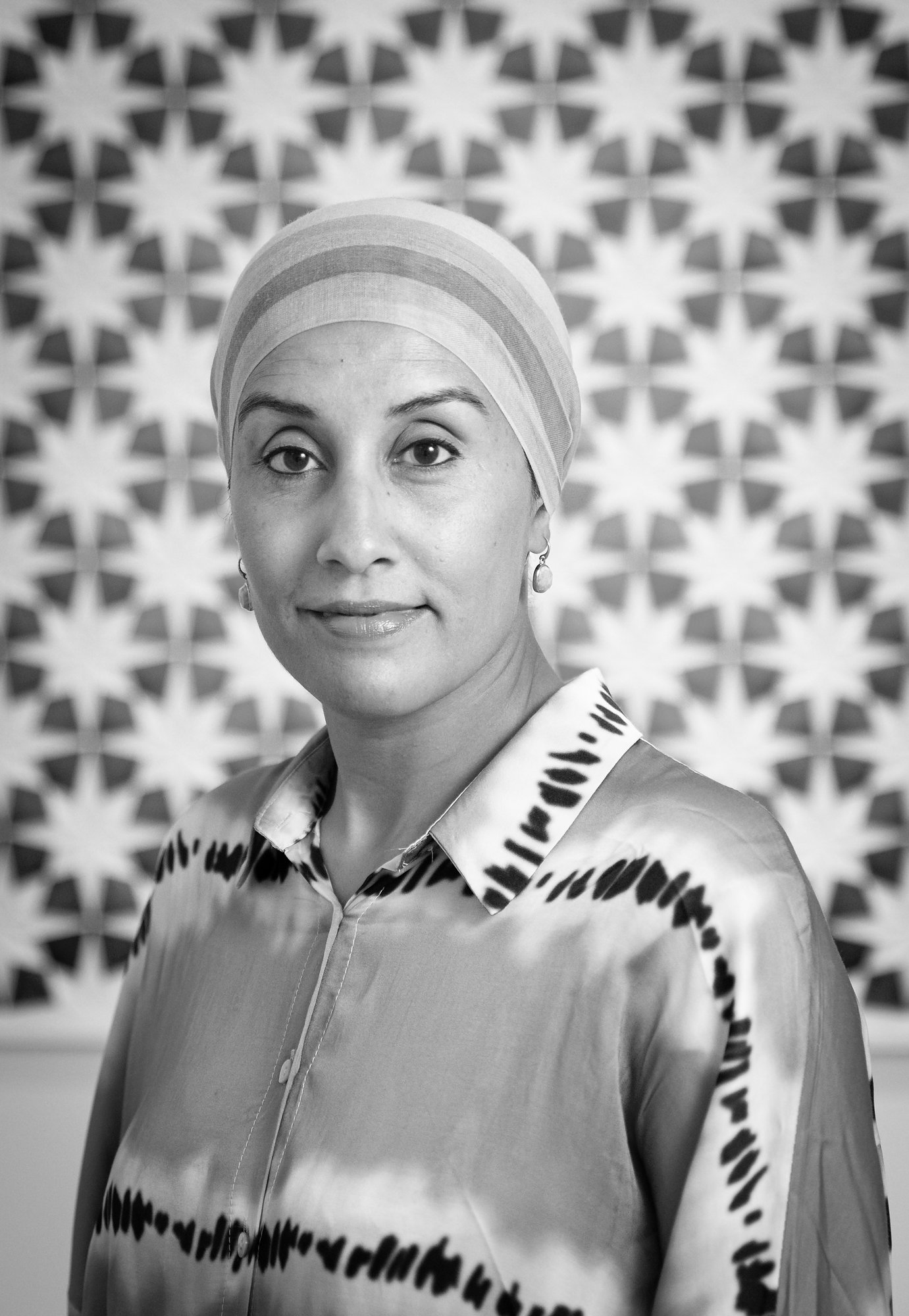 The work of Zarah Hussain is at the intersection between science and spirituality, combining contemporary digital art with a rigorous training in traditional Islamic geometry drawn by hand. Her work encompasses a range of forms, from looping infinite animations made with code, to sculpture, painting and interactive apps. Her work uses mathematics that celebrate the order and structure found in the universe to create a range of work based on infinite repeating patterns.
She was the first artist to explore how algorithms could be used to animate Islamic pattern and the first work of this kind was commissioned by Cartwright Hall (Bradford, West Yorkshire, UK) in 2005. It is now in the permanent collection of the museum.
Her most recent works include 'Invisible Threads', an animated light installation for the 2018 Barnaby festival in Macclesfield, UK. This work looked into the hidden or 'inviisible' history of migration in the town and 'Numina', a large scale sculpture with a digitally animated 3D surface was commissioned by the Barbican in 2016. Numina combined designs found in the art of the Islamic world with state of the art projection technology.
She is currently exhibiting a show of paintings and a light installation at the Peabody Essex Museum, MA, USA titled 'Breath' until April 2022. Her work can also been seen installed on the exterior spaces of the Southbank Centre, London, UK until June 2022.
Lastly, her most recent sculptural paintings are on tour around the UK until September 2022. The show 'Light Upon Light' opens at Gallery Oldham, UK in January 2022 and will go on to the Atkinson Southport in June 2022.
Hussain has been awarded the Mosaic award for Art and Culture presented by HRH Prince of Wales and the Lumen Prize for digital art in 2017. She has been nominated for the Jameel Prize at the Victoria & Albert Museum. Her work is held in national and international collections.
Zarah Hussain lives and works in London.