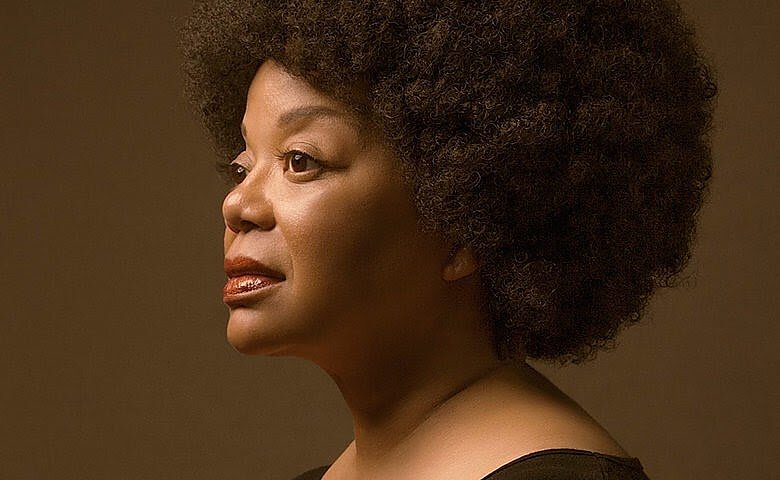 Beauty Redeemed: The History and Celebration of African American Spirituals
Bridge Projects
Saturday, May 15, 2021
5:30 pm –  7:00 pm
with Ruth Naomi Floyd

Bridge Projects
Saturday, May 15, 2021
5:30 pm –  7:00 pm
If you were unable to attend our live event, you can enjoy the recording here:
https://youtu.be/FZy-MkPdZ40?t=971
Join us for this live, in-person, informative lecture-performance on the historical roots and musical language of African American Spirituals, which are the roots of American music. Birthed in oppression and resistance, this lecture presents an in-depth look at the lyric, composition, rhythmic pattern, and the dual spiritual and social-political message in African American Spirituals.
Ruth Naomi Floyd is a vocalist and composer with a discography dedicated to a sacred jazz expression of theology and justice that now spans over 25 years. She leads her own multi-faceted ensemble, and her recordings consist primarily of original compositions. Rooted and grounded in a faith ethos, Ms. Floyd has been a presence and worker in areas of the arts and justice throughout her career. Ms. Floyd has lectured prolifically on the intersection of beauty, theology, justice, culture, and the arts at numerous universities, seminaries, conferences, and academic settings around the world. A committed music educator, Ms. Floyd is the Director of Jazz Studies at Cairn University, Langhorne, Pennsylvania and an Adjunct and Artist in Residence at Temple University.