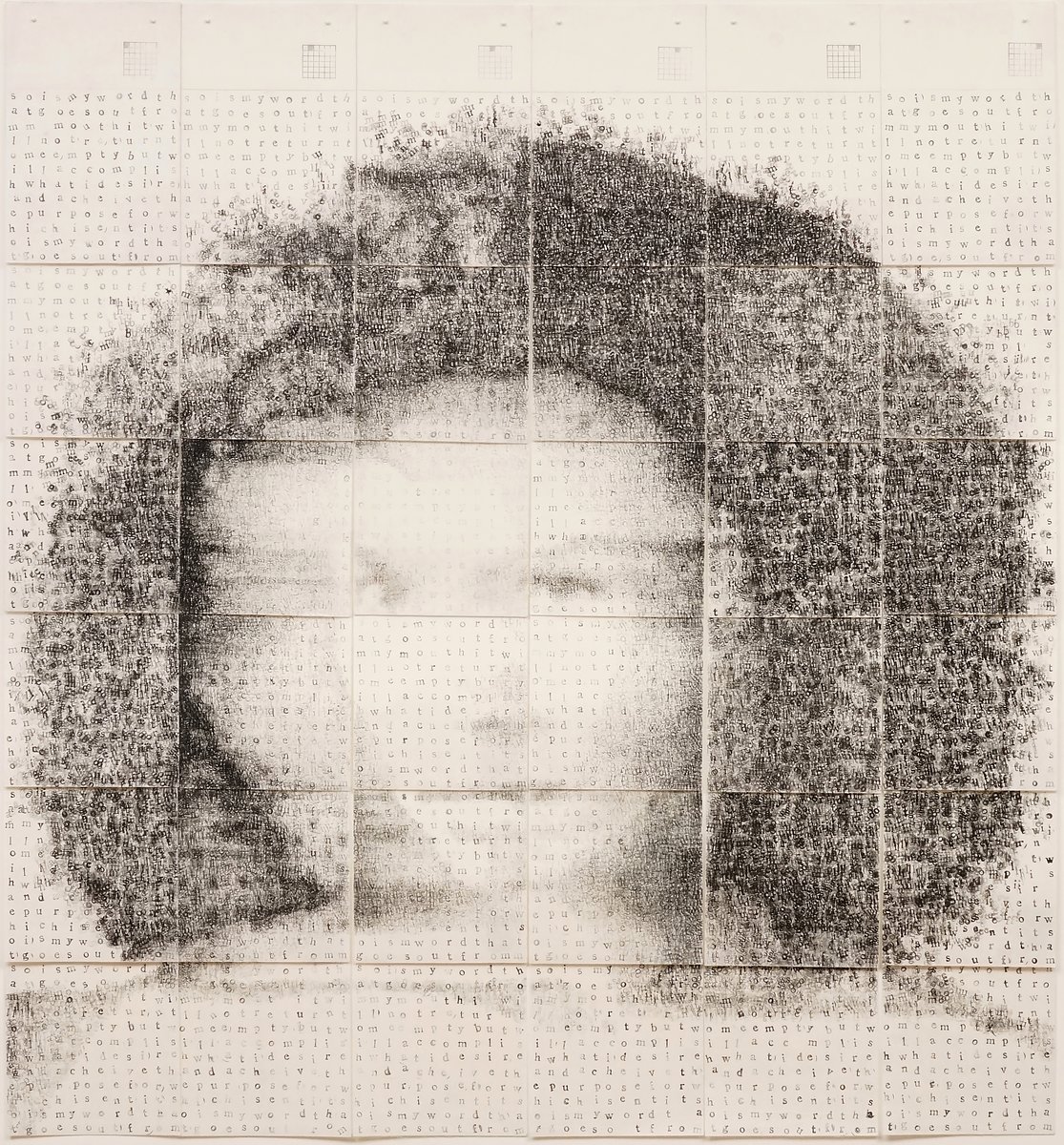 Process and Language
Online Event
Saturday, May 22, 2021
12:00 pm –  1:30 pm
with Linnéa Gabriella Spransy Neuss, Kenturah Davis, Caroline Kent, and Christina McPhee

Online Event
Saturday, May 22, 2021
12:00 pm –  1:30 pm
Visual and written language each have profoundly different access to meaning. Owing to the fact that the artists participating in this event explore the powerful potential, frustrations and nuances of language in their work, they are especially qualified to discuss its complexity in visual art. During this event, Bridge Projects's Director Linnéa Gabriella Spransy Neuss moderates a discussion with Kenturah Davis, Caroline Kent, and Christina McPhee. The conversation will address how their work employs language: its accuracy and slippage in the process of translation, its capacity for meaning and its potential for glossolalia – the possibility of communicating unknown languages and meanings.
Kenturah Davis is an artist working between Los Angeles and Accra (Ghana). Her work oscillates between various facets of portraiture and design. Using text as a point of departure, she explores the fundamental role that language has in shaping how we understand ourselves and the world around us. The artist earned her BA from Occidental College, CA and MFA from Yale University School of Art in 2018. Davis is represented by Matthew Brown in Los Angeles. Her work has been in institutional presentations in Africa, Asia, Australia, and Europe.
Caroline Kent is a Chicago-based visual artist whose work speculates on both the potential and limitations of language, ultimately questioning the modernist canon of abstraction. Kent earned her BS in art at Illinois State University (1998) and her MFA at the University of Minnesota (2008). Kent has exhibited nationally at The Walker Art Center, Minneapolis; The Flag Art Foundation, NY; The DePaul Art Museum, Chicago; The California African American Museum, LA; and Museum of Contemporary Art Chicago.
Christina McPhee works in drawing as a core practice, developing layered works that move from the paper into video and photomontage. Her work is concerned with psychogenerative landscapes and bioassemblage. McPhee attended Kansas City Art Institute and then earned her MFA at Boston University College of Fine Arts. McPhee's work is included in collections of the Whitney Museum of American Art, International Center for Photography, Kemper Museum of Contemporary Art and Thresholds New Media Collection, Scotland. Solo museum exhibitions include the American University Museum, Washington, D.C. and Bildmuseet, Umeå, Sweden.