Selected Press
To Bough And To Bend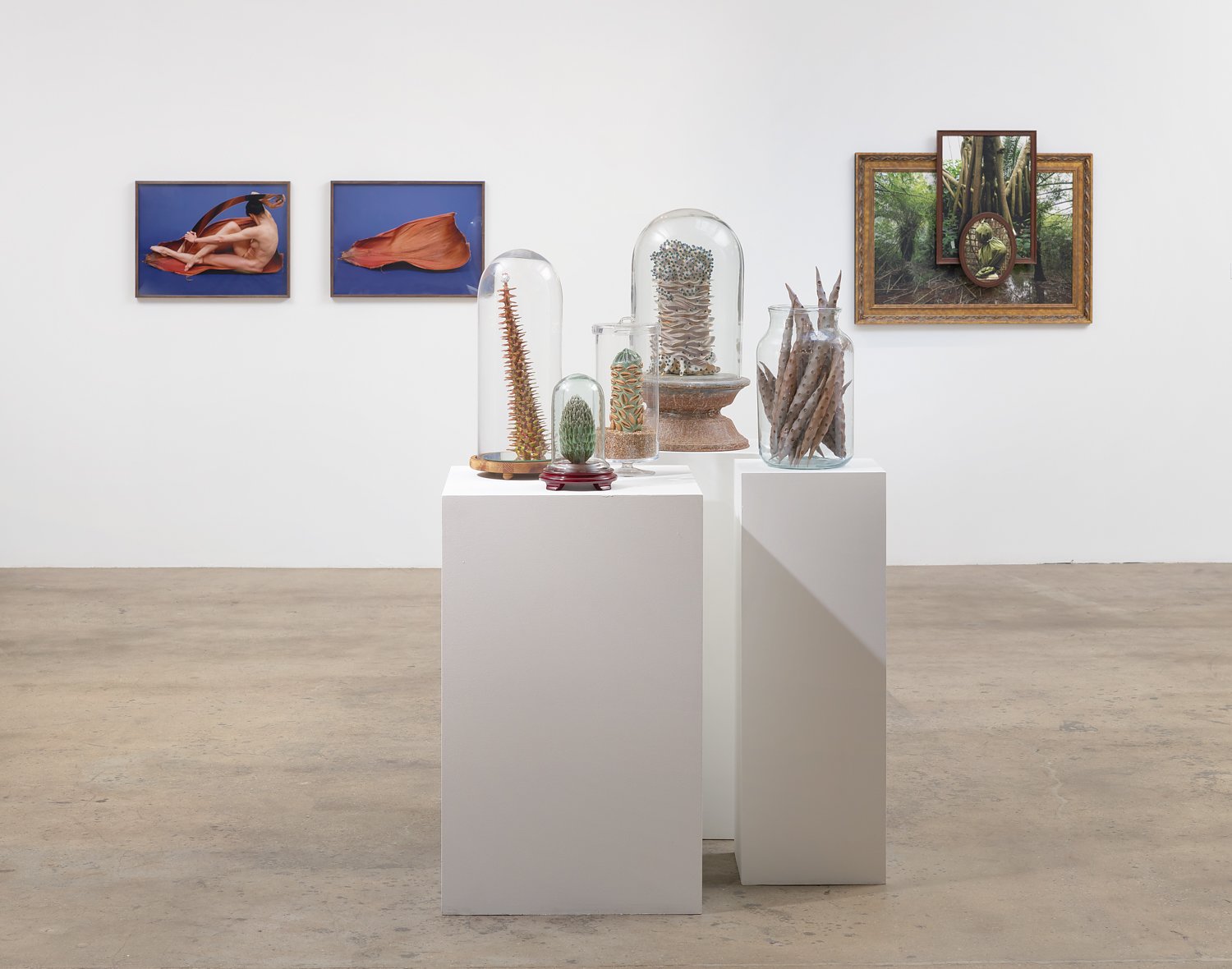 Image Journal: Curator's Corner: Bridge Projects, Cara Megan Lewis and Linnéa Spransy
Image Journal: Bridge Projects, an exhibition space whose programming draws connections between contemporary art, religious tradition, art history, and spirituality, is an exciting new venture. I love that you're tackling religious subjects in a fresh way, drawing on the energy of the LA art scene. What are you working on currently, and how did the idea come together?
Cara Megan Lewis: Our group exhibition To Bough and to Bend will be on view from March 11 through April 25. The idea took shape naturally. The seed was planted when the artist Lucas Reiner approached us with a series of works he had created after he was commissioned to make Stations of the Cross for a church in Washington, DC. Each of the stations is represented by a differently positioned tree of varying species.
Linnéa Spransy: Reiner's work seemed rich with the tension inherent in the Christian notion that the tree of Jesus's suffering is also a tree of salvation. Reiner makes portraits of trees maimed and stunted by hostile urban environments, but miraculously surviving—and somehow more beautiful for having been wounded.
Image: Was the timing with Lent intentional?
CML: It definitely felt providential. In a similar spirit, without knowing that a tree show was in the works, community organizer Michal David shared her annual practice of facilitating a Tu B'Shevat Seder, and we have invited her to organize an artist-led Jewish ritual marking the birthday of trees as part of our parallel programming. Our team has been collecting poetry, texts, art, and films that resonate with these religious and ecological themes. The layout of the show is inspired by the bonsai practice of displaying show trees, and we'll feature one tree by each of the artists. The media range from drawing and sculpture to virtual reality and photography.
Image: I love that even though the genesis of the show and its timing link to Christian practice, you have such an open approach to religion. In addition to the Etz Chaim (the Tree of Life in Judaism), were there other non-Christian concepts you researched?
CML: Absolutely, we looked at Buddhism's sacred Bodhi Tree, under which the Buddha had his awakening. And among many Native American ideas, we included an ancient Chinook prayer that praises the creator as the "Maker of Trees." All of these traditions seemed to explore trees as sites of suffering and hope. So we started there, and the exhibition was ripe for programming opportunities.
LS: We found trees have been used to describe something essential about the beliefs that various traditions cherish, from suffering to peace, renewal, and interdependence. We wanted to honor the particularity of different beliefs while still focusing on a single, unifying symbol.
Image: What do you hope people take away from this exhibition?
CML: Like all of our exhibitions, we want viewers to feel a sense of expanded vision. In this case, we hope viewers have an increased awareness of trees' significance to our own survival. It's an ancient symbiotic relationship that was recognized in the earliest sacred texts, and is—if anything—even more essential today, given the effects of increased deforestation.
LS: We hope exhibitions like these allow people to experience the surprising wealth of ideas, history, and intense aesthetic involvement that art history, spirituality, and religious traditions have to offer in our moment. They can expand our perspective, increase understanding, and perhaps even produce a current of hope.
Image: Why is this exhibition important for viewers to see?
CML: Though I pray it has been contained by the time this is published, 11.3 million acres of bush are currently on fire in Australia. Photographer Robert Adams has explained his practice this way: "go to the landscape that frightens you the most and take pictures until you are not scared anymore." An exhibition can function similarly, and To Bough and to Bend is an homage as well as a prayer for trees and every aspect of creation that they impact.
LS: It seems to me that in displaying the profound aesthetic, cultural, and spiritual beauty of a common bequest like trees, we are moved to value them more and to experience an awe that humbles and amazes—something that makes us more respectful participants in the natural world.
Image: Why do you think it's important to have an exhibition space like yours, which tackles both art and religion?
LS: A gallery that highlights these subjects has access to intricate bodies of knowledge, vivid storytelling, passionate belief, a huge breadth of history, and surprising contemporary aesthetic engagement in art and culture. An obvious disadvantage of such a focus is the unfortunate reduction of these riches to one-dimensional political polarities. The hope is that we can focus on the vision and beauty of these subjects and make the argument that, even in light of their troubles, these things are a common inheritance worth our attention and perhaps even our love.