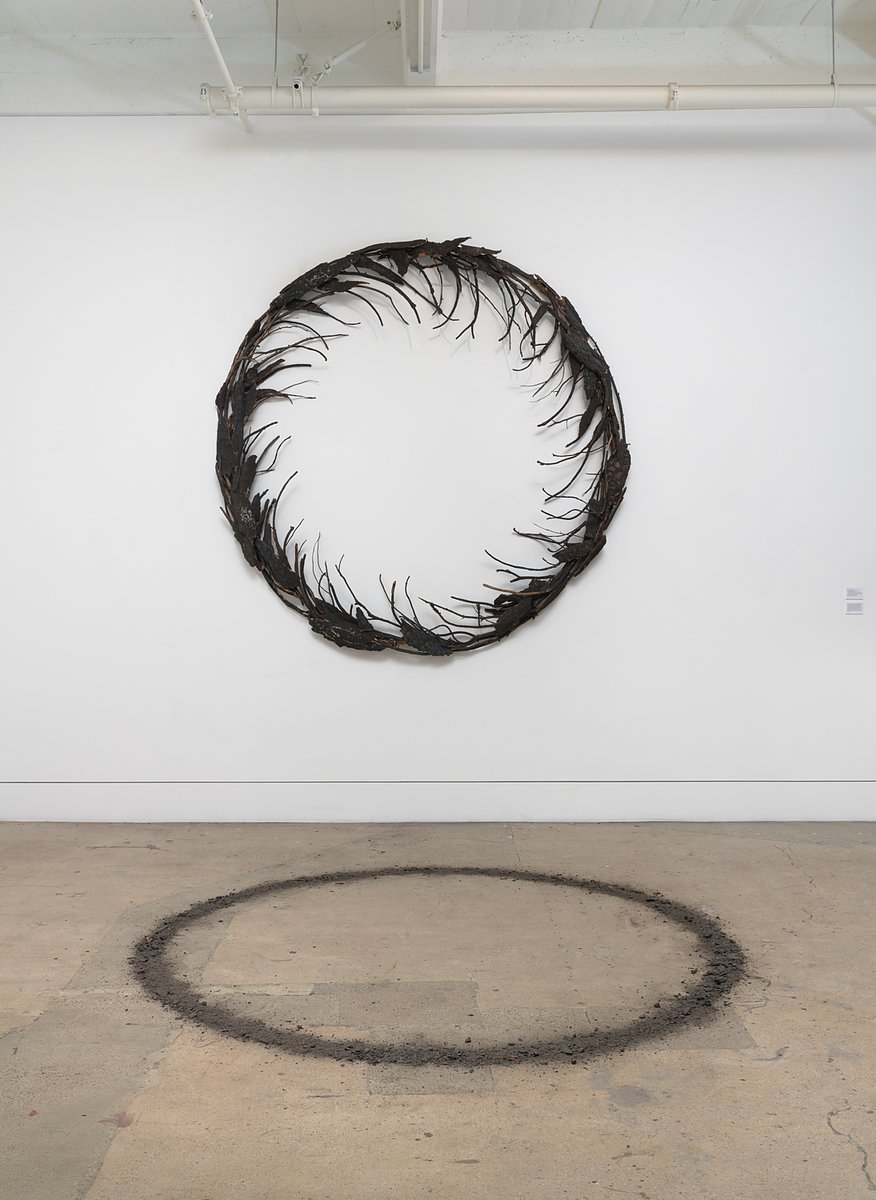 Billy Joe Miller
Online Event
Thursday, June 18, 2020
5:00 pm –  6:00 pm
Online Event
Thursday, June 18, 2020
5:00 pm –  6:00 pm
We invite you to join Bridge Projects for its continuing virtual Echo/Locate series with Billy Joe Miller, an interdisciplinary artist based in Albuquerque, New Mexico.
Miller creates intimate site-specific installations that evoke sacred spaces. His recent work has been focused on the creation of public, inclusive sanctuary spaces and also monuments for natural environments transformed by human impact. As metaphorical expressions inspired by the natural world, recurring forms like arches, shelters, doorways, wreaths offer possibilities of transformation, ritual and discovery. An integral part of Miller's work is collaboration—he collaborates with the community and surrounding environment to create spaces of shared trauma. Shasta Wreath, his installation for To Bough and To Bend, is made from the ashes and burnt trees of California wildfires and is one such collaboration that can become a space of awareness and connection to land and our human role in changing environments.
Please join us in a conversation with the artist around themes of conservation, collaboration, and how shared experiences create community. A Zoom link will be provided with RSVP a day prior to the event.
Note: Echo/Locate events are interactive and communal. Audience participation will be encouraged.