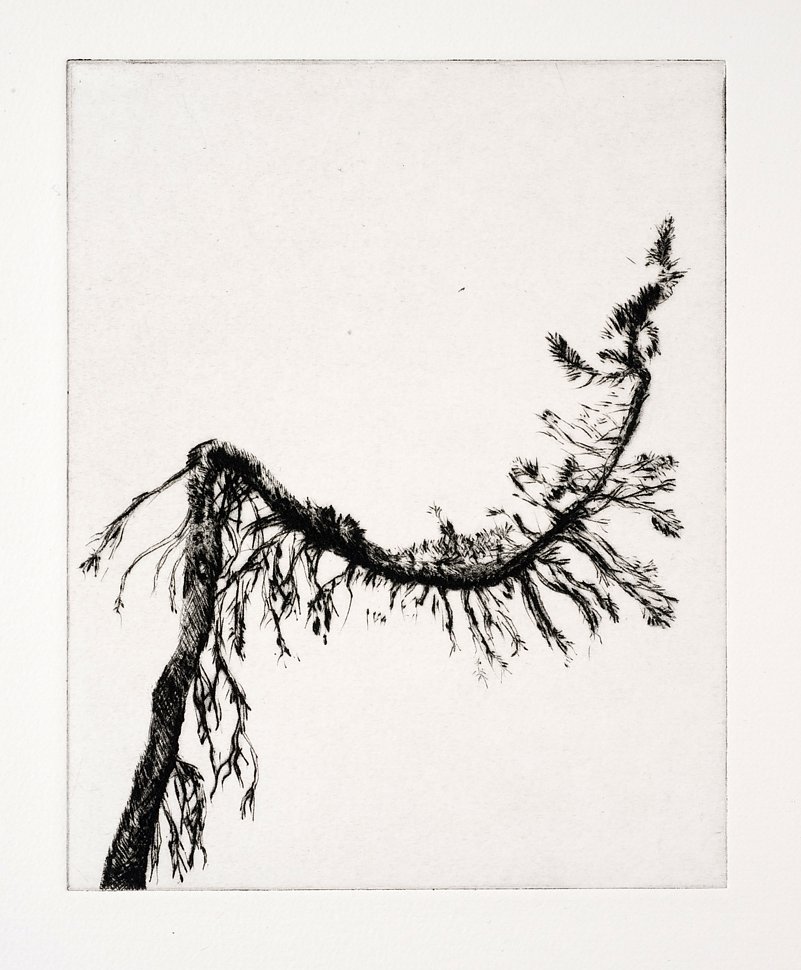 Lucas Reiner
Online Event
Thursday, July 16, 2020
12:00 pm –  1:00 pm
Online Event
Thursday, July 16, 2020
12:00 pm –  1:00 pm
We invite you to join Bridge Projects for its continuing virtual Echo/Locate series with Los Angeles based artist Lucas Reiner.
Often depicting trees in atmospheric settings, Reiner's paintings and prints drift between representational work and more abstract, symbolic images. It's an ambiguity that emerges both from his traditional printmaking methods and also the artist's ongoing dialogue with religious art of the past and an obsessive search for a new visual language that might translate it into the present. The artist will discuss Stations, a series based on the ancient Catholic prayer practice known as the Stations of the Cross, as well as other works.
Please join us in a conversation with the artist around themes of trees, spirituality, and religion. A Zoom link will be provided with RSVP a day prior to the event. Note: Echo/Locate events are interactive and communal. Audience participation will be encouraged.