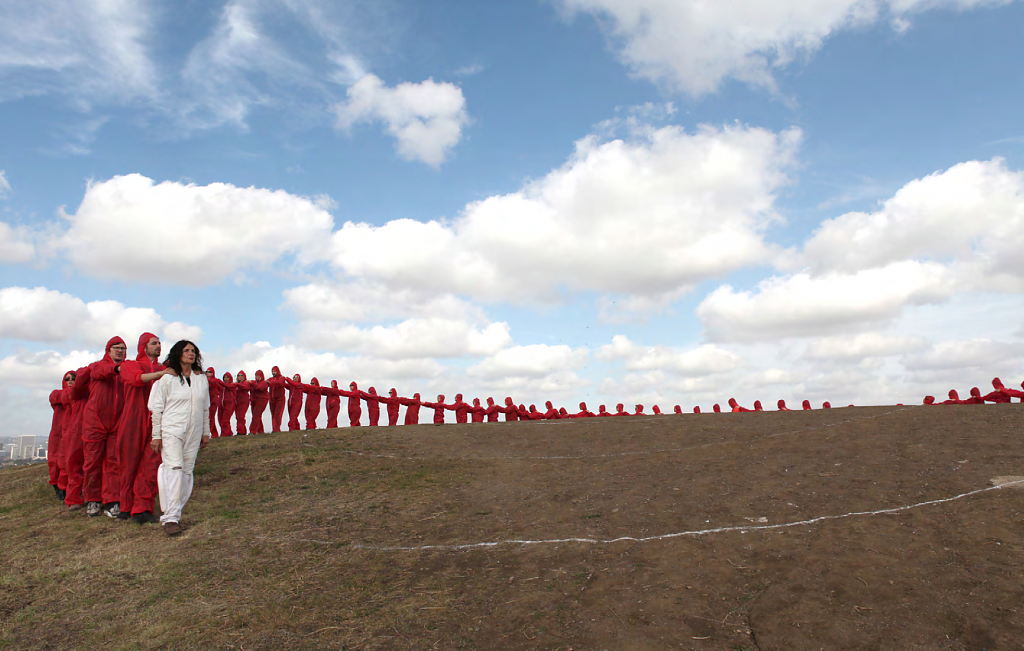 Lita Albuquerque
Bridge Projects
Thursday, December 12, 2019
5:30 pm –  8:00 pm
Light in Sacred Space

Bridge Projects
Thursday, December 12, 2019
5:30 pm –  8:00 pm
On Thursday, December 12, Los Angeles based artist Lita Albuquerque, often associated with the Light and Space and Land Art movements, will discuss her studio practice. Since the early 1970s, Albuquerque has created an expansive body of work that includes ambitious site-specific temporary and permanent installations, performances, painting, and sculpture. The artist has developed a unique visual and conceptual language using the earth, the body, color, motion, and time to illuminate identity and its relation to the universal.
In her early works, Albuquerque received international acclaim and attention for her large-scale installations of colored pigment marking desert sites; mapping identity, the natural landscape, and the cosmos. She was the recipient of a National Science Foundation grant for her Stellar Axis: Antarctica project, which culminated in the first and largest ephemeral artwork created on that continent and her most recent Land Art work. Stellar Axis: Antarctica is a star map of blue orbs on ice installed on the Ross Ice Shelf in Antarctica in 2006. The work combines art with science and examines the human connection with the cosmos and the possibility of light as that link.
The reception will begin at 5:30pm, followed by the talk and discussion at 6:30pm, with the evening concluding at 8pm.