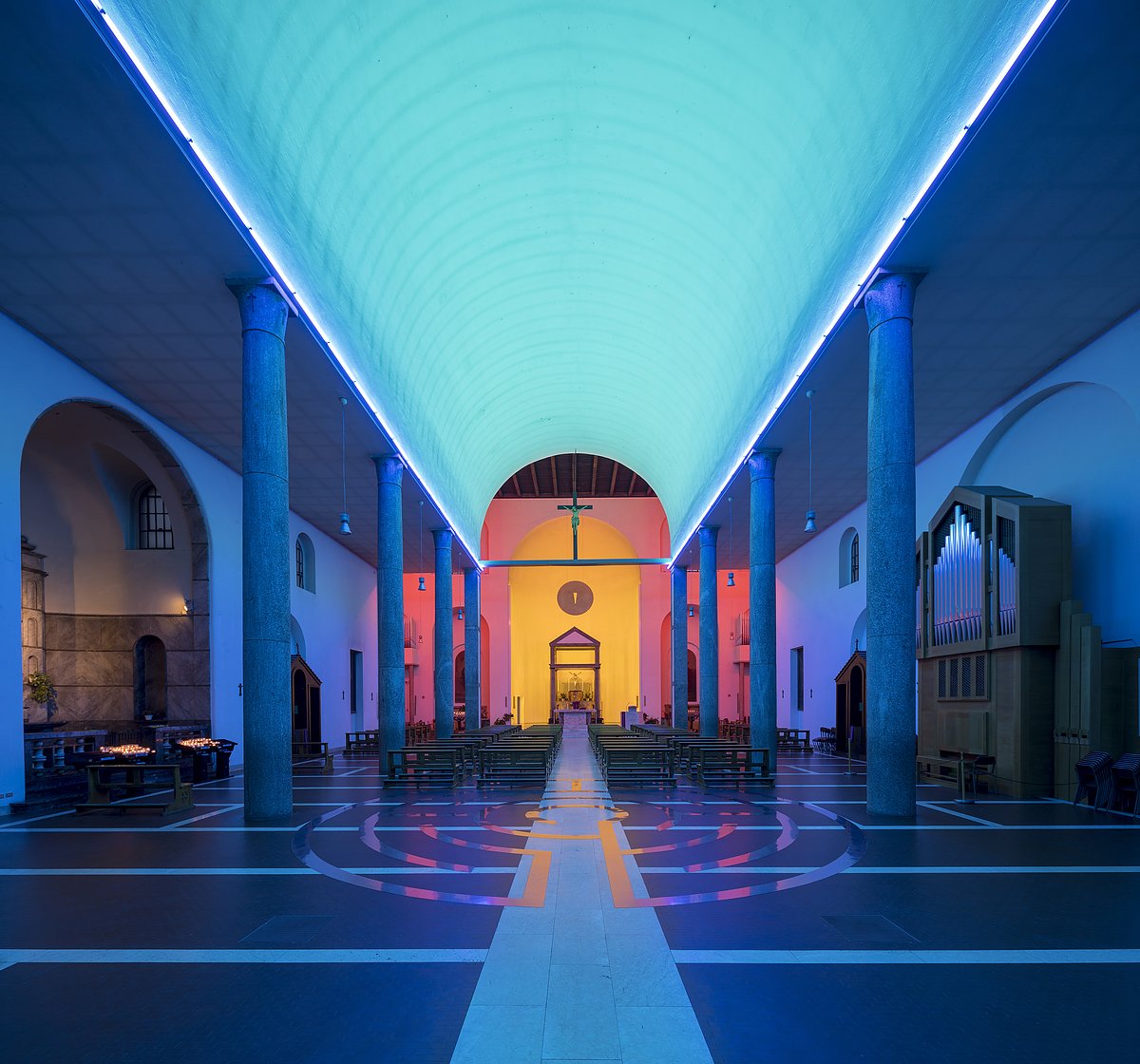 Michael Govan on Dan Flavin
Bridge Projects
Friday, October 25, 2019
5:30 pm –  8:00 pm
Light in Sacred Space

Bridge Projects
Friday, October 25, 2019
5:30 pm –  8:00 pm
Michael Govan, the CEO and Wallis Annenberg Director of the Los Angeles County Museum of Art, will discuss the experience of working with Dan Flavin on the artist's final commission, an installation in the interior of a church, Chiesa di Santa Maria Annunciata in Chiesa Rossa, Milan. Designed by Flavin prior to his death in 1996, the site-specific commission was completed posthumously. In the 1960s, Flavin pioneered minimalism through a series of artworks comprised of off-the-shelf fluorescent light bulbs. While Flavin's work focused on the potential of light to alter a space, he minimized any claim to his work being transcendent. His response was "It is what it is, and it ain't nothin' else." Flavin's swan song still gracing the sacred space in Chiesa Rossa complicates this claim. Govan who co-curated Flavin's major 2005 retrospective with Tiffany Bell, will compare Chiesa Rossa to other meditative spaces designed by artists such as James Turrell and Mark Rothko.
A reception will begin at 5:30, followed by the talk and discussion at 6:30, with the evening concluding at 8:00.
Michael Govan joined the Los Angeles County Museum of Art (LACMA) as Chief Executive Officer and Wallis Annenberg Director in 2006. In this role, he oversees all activities of the museum, from art programming to the expansion and upgrade of the museum's 20-acre campus. During his tenure, LACMA has acquired by donation or purchase more than 32,000 works for the permanent collection, doubled gallery space and programs, and more than doubled its average annual attendance to more than 1 million. Currently the museum is in the process of building a new, state-of-the-art permanent collection building designed by Pritzker Prize-winning architect Peter Zumthor.