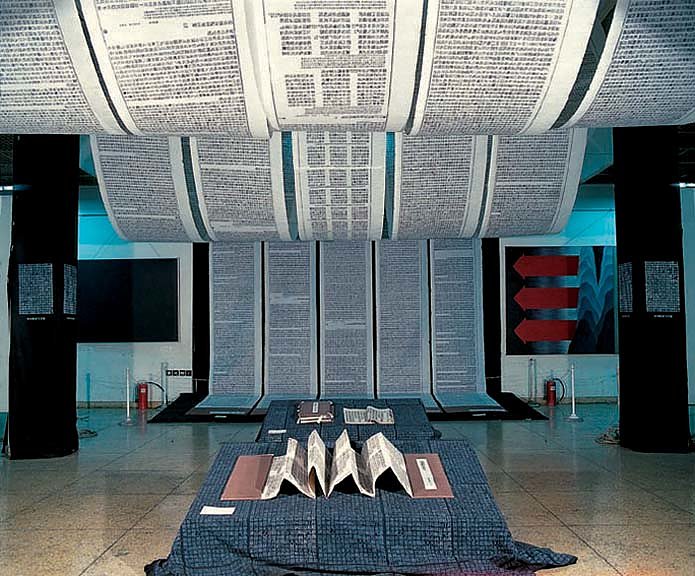 China's Avant-Garde Movement of the 1980s
Online Event
Friday, November 13, 2020
5:00 pm –  6:30 pm
with ZHOU Yan

Online Event
Friday, November 13, 2020
5:00 pm –  6:30 pm
ZHOU Yan has been both a contributor to and a critic of the avant-garde movement in China. In this lecture, ZHOU Yan presents how the avant-garde movement dramatically reshaped the topography of contemporary Chinese art in the 1980s. He examines the evolution of China's avant-garde movement from the end of the Cultural Revolution in the late 1970s to 1989—the year of both the monumental China/Avant-Garde exhibition and the Tiananmen Incident.
ZHOU Yan is an art critic with a Ph.D. in art history from Ohio State University. He also holds an MA in art history (Central Academy of Fine Arts) and BA in philosophy (Sun Yat-sen University), both from China. He is the co-author of A History of Chinese Contemporary Art: 1985-1986 (1991, Chinese) and the author of Cultural Odyssey: Wenda Gu and His Art (2015, English). He was a co-organizer of the China/Avant-Garde exhibition in Beijing (1989), and currently he is an adjunct professor at art history at Kenyon College where he teaches Chinese art. His new book, A History of Contemporary Chinese Art: 1949-Present was published in July.
This program will be presented in English and Chinese.
---
Bridge Projects is pleased to announce "Light Through the Cracks," a suite of online programs curated by art writer Clover Xuesong Zhou that compliments the upcoming show A Composite Leviathan.
The title comes from curator James Elaine who uses lyrics by Leonard Cohen to reflect on themes of the show: "There is a crack, a crack in everything / That's how the light gets in." As he says in his curatorial statement, A Composite Leviathan "showcases a community of dispersed artists, living in a conflicting system of flux and control, who are drawing the lines that let the light in." The programs of "Light Through the Cracks" further explore how art and spirituality exist within the cracks of historical and contemporary Chinese culture. As one of the cracks of reality, some reductionist views have focused too narrowly on the influence of Western art when accounting for the shape of Chinese contemporary art. In truth, Chinese contemporary art also has deep roots in its historical, cultural, and spiritual context, and "Light Through the Cracks" aims to present a more complete picture of Chinese contemporary art.
Most programs will be in English and Chinese and fully online—a choice that gives viewers an opportunity to hear from honored speakers from all over the world.