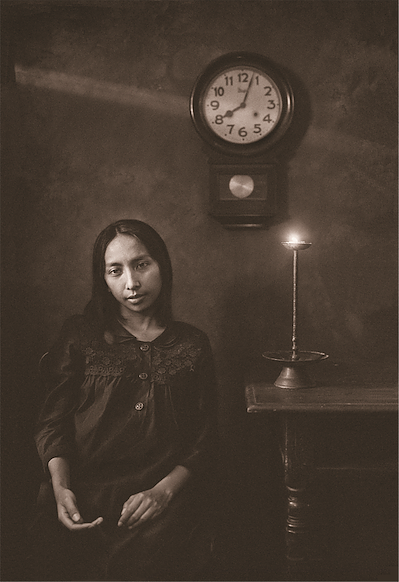 Counterculture or Not? Chinese Contemporary Art and Christianity
Online Event
Tuesday, January 26, 2021
5:00 pm –  6:30 pm
with Clover Xuesong Zhou

Online Event
Tuesday, January 26, 2021
5:00 pm –  6:30 pm
Contemporary art, Christianity, and Chinese culture all seem unlikely bedfellows. Afterall, contemporary art is the apprentice of modern art, and the legacy of modernity is especially characterized by the high-conflict divorce from Christendom. Similarly, Chinese culture and Christianity share a storied but torrid history together; and in the mid-1980s, then-debutante Chinese contemporary art and the Chinese government likewise got off on the wrong foot. Since then, however, a surprising chemistry has emerged at the improbable intersection of contemporary art, Christianity, and Chinese culture. This lecture presents the emerging, tripartite liaison via a sample of case studies in Chinese, Christian, contemporary art since the 1980s in the Greater China Region.
Clover Xuesong Zhou is an art writer, art theologian, and visual artist. She has published hundreds of articles in Chinese art journals such as ArtForum China, The Art Newspaper China, The Art World, Randian, Vision, and others. She has an MA from Dalian Polytechnic University in China and an MA in theology from Fuller Theological Seminary. Her recent essay "Counterculture: Chinese Contemporary Christian Art and the Bible" is included in The Oxford Handbook: Bible in China (forthcoming).
---
Bridge Projects is pleased to announce "Light Through the Cracks," a suite of online programs curated by art writer Clover Xuesong Zhou that compliments the upcoming show A Composite Leviathan.
The title comes from curator James Elaine who uses lyrics by Leonard Cohen to reflect on themes of the show: "There is a crack, a crack in everything / That's how the light gets in." As he says in his curatorial statement, A Composite Leviathan "showcases a community of dispersed artists, living in a conflicting system of flux and control, who are drawing the lines that let the light in." The programs of "Light Through the Cracks" further explore how art and spirituality exist within the cracks of historical and contemporary Chinese culture. As one of the cracks of reality, some reductionist views have focused too narrowly on the influence of Western art when accounting for the shape of Chinese contemporary art. In truth, Chinese contemporary art also has deep roots in its historical, cultural, and spiritual context, and "Light Through the Cracks" aims to present a more complete picture of Chinese contemporary art.
Most programs will be in English and Chinese and fully online—a choice that gives viewers an opportunity to hear from honored speakers from all over the world.