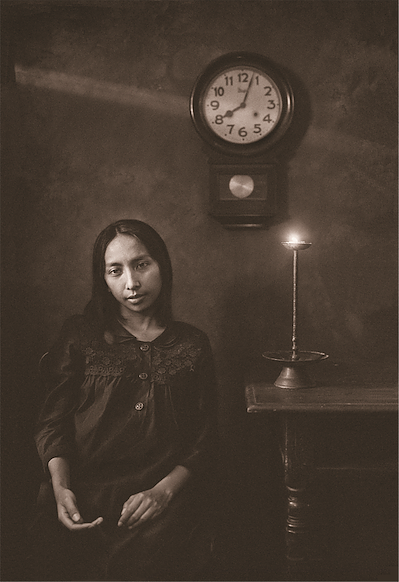 Counterculture: Chinese Contemporary Christian Art and the Bible
Online Event
Tuesday, January 26, 2021
6:30 pm –  8:00 pm
with Clover Xuesong Zhou

Online Event
Tuesday, January 26, 2021
6:30 pm –  8:00 pm
The advent of modernity brought with it enmity between Christian traditions and a newly liberated art world. Similarly, contemporary artists in China found themselves at odds with the government beginning in the 1980s. All the while, Christianity has had a torrid relationship with Chinese government and culture. Thus, Chinese artists who are also practicing Christians work within these complex intersections. For example: artist and pastor Feng Junlan sees his award-winning photography series as an outlet for evangelism and worship, video artist Li Ran exhibits and instigates cultural dialogue about church experience and modern Chinese political history, and Gao Lei's installations evoke subtle but potent Biblical themes often times with an eye to Chinese or global issues of justice. This lecture will reflect on these complex intersections of Chinese culture, contemporary art, and Christianity through history and contemporary art practice.
Clover Xuesong Zhou is an art writer, art theologian, and visual artist. She has published hundreds of articles in Chinese art journals such as ArtForum China, The Art Newspaper China, The Art World, Randian, Vision, and others. She has an MA from Dalian Polytechnic University in China and an MA in theology from Fuller Theological Seminary. Her recent essay "Counterculture: Chinese Contemporary Christian Art and the Bible" is included in The Oxford Handbook: Bible in China (forthcoming).
This program will be presented in English and Chinese.
---
Bridge Projects is pleased to announce "Light Through the Cracks," a suite of online programs curated by art writer Clover Xuesong Zhou that compliments the upcoming show A Composite Leviathan.
The title comes from curator James Elaine who uses lyrics by Leonard Cohen to reflect on themes of the show: "There is a crack, a crack in everything / That's how the light gets in." As he says in his curatorial statement, A Composite Leviathan "showcases a community of dispersed artists, living in a conflicting system of flux and control, who are drawing the lines that let the light in." The programs of "Light Through the Cracks" further explore how art and spirituality exist within the cracks of historical and contemporary Chinese culture. As one of the cracks of reality, some reductionist views have focused too narrowly on the influence of Western art when accounting for the shape of Chinese contemporary art. In truth, Chinese contemporary art also has deep roots in its historical, cultural, and spiritual context, and "Light Through the Cracks" aims to present a more complete picture of Chinese contemporary art.
Most programs will be in English and Chinese and fully online—a choice that gives viewers an opportunity to hear from honored speakers from all over the world.