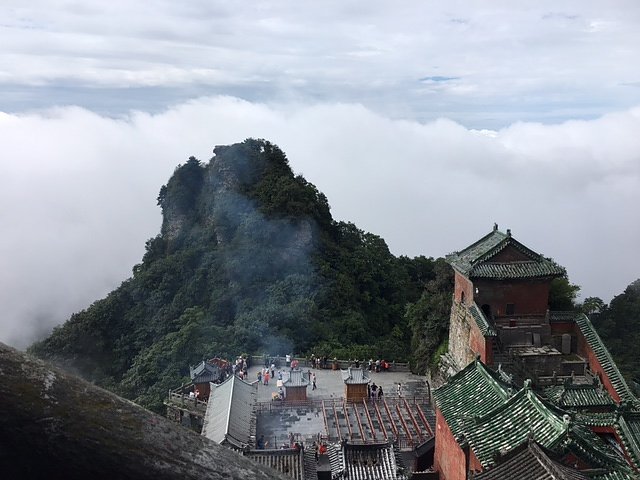 Daoism and Chinese Art
Online Event
Friday, October 2, 2020
6:30 pm –  8:00 pm
with Dr. Robin Wang

Online Event
Friday, October 2, 2020
6:30 pm –  8:00 pm
The common trope that Chinese contemporary art is merely westernized often ignores rich historical, philosophical, and spiritual traditions that inform Chinese art today. In this lecture, philosopher and scholar Dr. Robin Wang reflects on Taoism through its seminal texts the Daodejing (Tao Te Ching) and Zhuangzi (Chuang tze) its early social context of ritual healing, philosophical idea of yinyang, and the aesthetic sensibility of complementary symmetry. All of these factors work together to create a distinctly Chinese philosophical and spiritual tradition that has formed artists for centuries–from ancient dynastic calligraphers to contemporary Chinese artists practicing today.
Robin R. Wang is Professor of Philosophy at Loyola Marymount University, Los Angeles and The Berggruen fellow (2016-17) at The Center for Advanced Study in the Behavioral Sciences (CASBS), Stanford University. Her teaching and research center on Chinese and Comparative Philosophy, particularly on Daoist Philosophy, Women and Gender in Chinese culture and tradition. She is the author of Yinyang: The Way of Heaven and Earth in Chinese Thought and Culture (Cambridge University Press, 2012) and editor of Chinese Philosophy in an Era of Globalization, (SUNY Press, 2004) and Images of Women in Chinese Thought and Culture: Writings from the Pre-Qin Period to the Song Dynasty (Hackett, 2003). She was a credited Cultural Consultant for the movie Karate Kid, 2010.
This program will be presented in English.
---
Bridge Projects is pleased to announce "Light Through the Cracks," a suite of online programs curated by art writer Clover Xuesong Zhou that compliments the upcoming show A Composite Leviathan.
The title comes from curator James Elaine who uses lyrics by Leonard Cohen to reflect on themes of the show: "There is a crack, a crack in everything / That's how the light gets in." As he says in his curatorial statement, A Composite Leviathan "showcases a community of dispersed artists, living in a conflicting system of flux and control, who are drawing the lines that let the light in." The programs of "Light Through the Cracks" further explore how art and spirituality exist within the cracks of historical and contemporary Chinese culture. As one of the cracks of reality, some reductionist views have focused too narrowly on the influence of Western art when accounting for the shape of Chinese contemporary art. In truth, Chinese contemporary art also has deep roots in its historical, cultural, and spiritual context, and "Light Through the Cracks" aims to present a more complete picture of Chinese contemporary art.
Most programs will be in English and Chinese and fully online—a choice that gives viewers an opportunity to hear from honored speakers from all over the world.