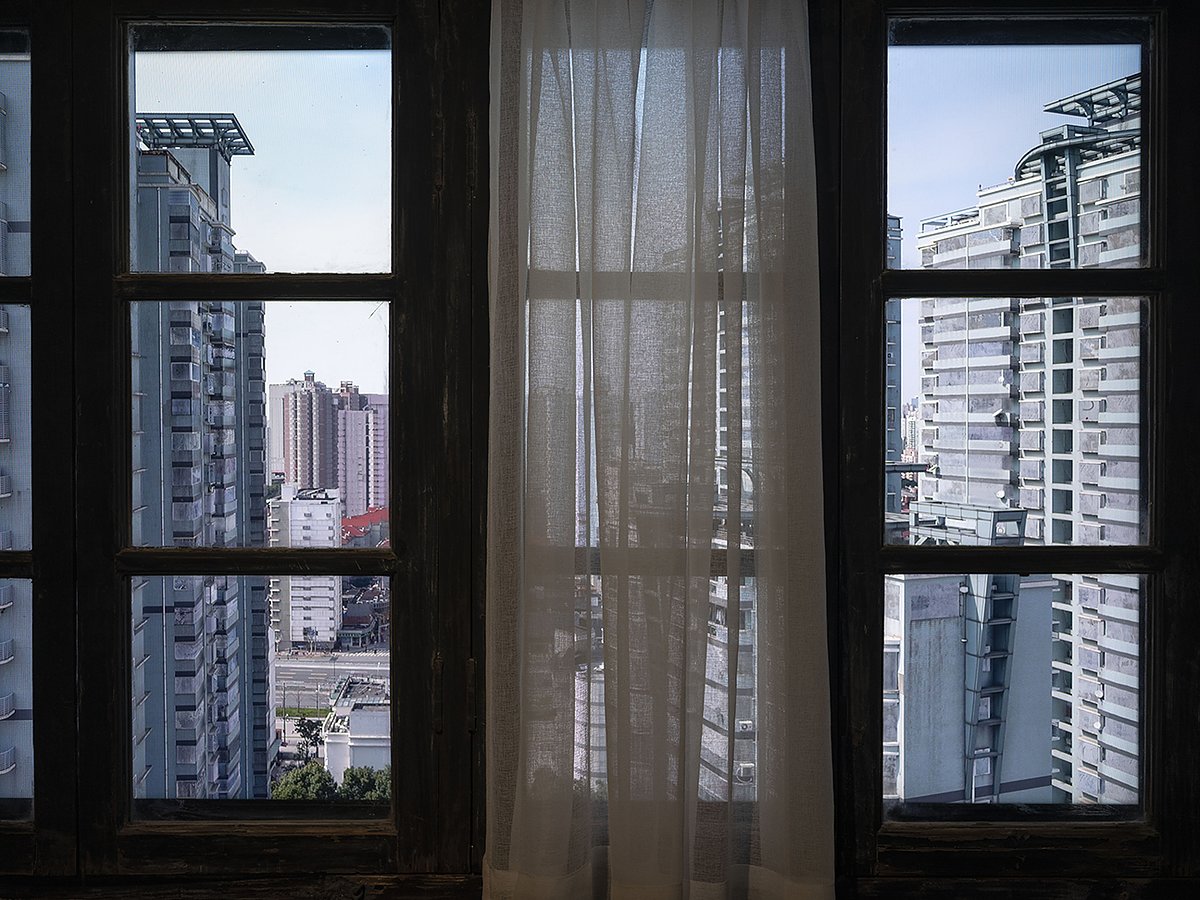 Urbanization, Globalization, and Contemporary Art in China
Online Event
Friday, December 4, 2020
12:00 pm –  1:30 pm
with Jiang Jiehong, Barbara Pollack, James Elaine, and Josie Browne

Online Event
Friday, December 4, 2020
12:00 pm –  1:30 pm
In the last few decades, China has seen the most extraordinary economic growth, fuelled by rapid urban development, the scale and speed of which are unprecedented in human history for both the increase in construction projects and the increase of the urban population. Buildings, architectural complexes, streets, and even whole cities can be transitory, leaving little trace of what has gone before. Many scholars have rightly referred to the recent transformation of China as an 'urban revolution'. The changes have continued all the way through the 'revolutions' in the last century, and are evident in the acceleration of economic and urban development since the Open Door Policy of 1978, shaping a moving reality that is almost surreal, beyond normal and perceptible daily existence. If the mission of an artist is to think, imagine and critique, is it even possible to keep up with a society in such flux? As daily changes are experienced as part of urban existence, what does China really look like? What are the relationships between visual reality and the instability of what has been seen and experienced; between artistic response, imagination and memory? In response to the incessant changes, artists have shaped a shifting reality, an illusory one, beyond the normal and tangible environment of everyday life. In the lecture Urbanization and Chinese Contemporary Art, art curator and educator, Jiang Jiehong will discuss artworks that respond to the urban transformation in China through a range of interconnected natures.
Following the lecture, curator/critic/author Barbara Pollock will moderate a discussion on the topic of "Globalization and Chinese Contemporary Art" with panelists including art advisor Josie Browne, the curator of A Composite Leviathan, James Elaine, and Jiang Jiehong. This conversation will discuss how globalization, along with urbanization, has influenced Chinese contemporary art in terms of the production of art, the art industry as a whole, and related academia.
Professor Jiang Jiehong is Head of Research at School of Art, Director of the Centre for Chinese Visual Arts, Birmingham City University, and he is also Principal Editor of the Journal of Contemporary Chinese Art (Intellect). Jiang has extensive research and curatorial experiences in contemporary art and visual culture. Jiang curated the Guangzhou Triennial: the Unseen (with Jonathan Watkins, 2012), the Asia Triennial Manchester: Harmonious Society (2014), the Shadow Never Lies (with Mark Nash, Shanghai Minsheng Art Museum, 2016), and most recently, the First Thailand Biennale: Edge of the Wonderland (Krabi, 2018-19). Jiang's book publications include Burden or Legacy: from the Chinese Cultural Revolution to Contemporary Art (Hong Kong University Press, 2007), the Revolution Continues: New Art from China (Jonathan Cape, 2008), Red: China's Cultural Revolution (Jonathan Cape, 2010), An Era without Memory: Chinese Contemporary Photography on Urban Transformation (Thames and Hudson, 2015), and The Art of Contemporary China (Thames and Hudson, forthcoming in 2021).
Barbara Pollack has been writing on art since 1994, often addressing the situation for artists in repressive regimes from a global perspective, particularly China. She is the author of many essays and books including most recently Brand New Art from China: A Generation on the Rise, published in 2018. She has regularly curated shows, starting with a 1996 show staged in her home titled My Friends in My Apartment and a one-day exhibition in 2001 at a local schoolyard, Yard Sale, with the cooperation of Simon Watson. In recent years, she has curated shows at the Tampa Museums of Art, Orange County Museum of Art, the Long Museum West Bund in Shanghai and the Yuz Museum, also in Shanghai. In 2022, she will present Mirror Image: Changing Chinese Identity at the Asia Society Museum in New York. She is a professor at the School of Visual Art.
James Elaine is an artist and contemporary art curator living and working in Beijing, China. His artwork has been included in film festivals, museums, and galleries around the world. From 1999 to 2009 he was the Hammer Projects curator at the Hammer Museum in Los Angeles, and from 1989 to 1999 he was the curator for the Drawing Center in New York. He has received numerous grants and fellowships and was the winner of the 2008 Ordway Prize for his lifetime of curatorial work. In 2011, he curated the first emerging Chinese artist exhibition in the US, In A Perfect World…, at Meulensteen Gallery, New York, and in 2012, the first emerging Chinese video exhibition in the US, Unfinished Country: New Video from China, at the Contemporary Art Museum and the Asia Society in Houston, Texas. In 2012, Elaine founded Telescope, a nonprofit project space in Beijing.
Josie Browne graduated from Cranbrook Academy of Art with a Master of Fine Arts degree. Ms. Browne's professional career began in New York City in 1985 at Max Protetch Gallery, where she served as director from 1992 to 2011. As director, Ms. Browne helped to mount first time NYC solo exhibitions for many contemporary Chinese artists, including Zhang Xiaogang, Zhang Huan, Yue Minjun, Fang Lijun, Hai Bo, Sun Xun and Chen Qiulin. Ms. Browne also worked with Max Protetch Gallery's noteworthy architecture program, which included solo exhibitions by Zaha Hadid, Rem Koolhaas, Louis Kahn, Ludwig Mies van der Rohe, Frank Lloyd Wright, R. Buckminster Fuller, Aldo Rossi and Steven Hall. After leaving Max Protetch/Meulensteen Gallery in 2011, Ms. Browne cofounded Beam Contemporary Art, an online platform with a mission to address the ever changing role and needs of dealers, artists and arts professionals in the internet based global art world. In 2015 she joined Nanyang Technological University Centre for Contemporary Art Singapore (NTU CCA) as Deputy Director of Exhibitions and Residencies, where she oversaw projects with artists Tomás Saraceno, Alan Sekula and Simryn Gill, among others. Currently, Ms. Browne is working on independent projects and also as an International Associate with Rossi & Rossi Gallery, Hong Kong, where she most recently helped to organize a 55-year survey exhibition for the late Iranian American artist Siah Armajani in 2017. Her current position is International Associate, Rossi & Rossi, Hong Kong/London.
This program will be presented in English.
---
Bridge Projects is pleased to announce "Light Through the Cracks," a suite of online programs curated by art writer Clover Xuesong Zhou that compliments the upcoming show A Composite Leviathan.
The title comes from curator James Elaine who uses lyrics by Leonard Cohen to reflect on themes of the show: "There is a crack, a crack in everything / That's how the light gets in." As he says in his curatorial statement, A Composite Leviathan "showcases a community of dispersed artists, living in a conflicting system of flux and control, who are drawing the lines that let the light in." The programs of "Light Through the Cracks" further explore how art and spirituality exist within the cracks of historical and contemporary Chinese culture. As one of the cracks of reality, some reductionist views have focused too narrowly on the influence of Western art when accounting for the shape of Chinese contemporary art. In truth, Chinese contemporary art also has deep roots in its historical, cultural, and spiritual context, and "Light Through the Cracks" aims to present a more complete picture of Chinese contemporary art.
Most programs will be in English and Chinese and fully online—a choice that gives viewers an opportunity to hear from honored speakers from all over the world.