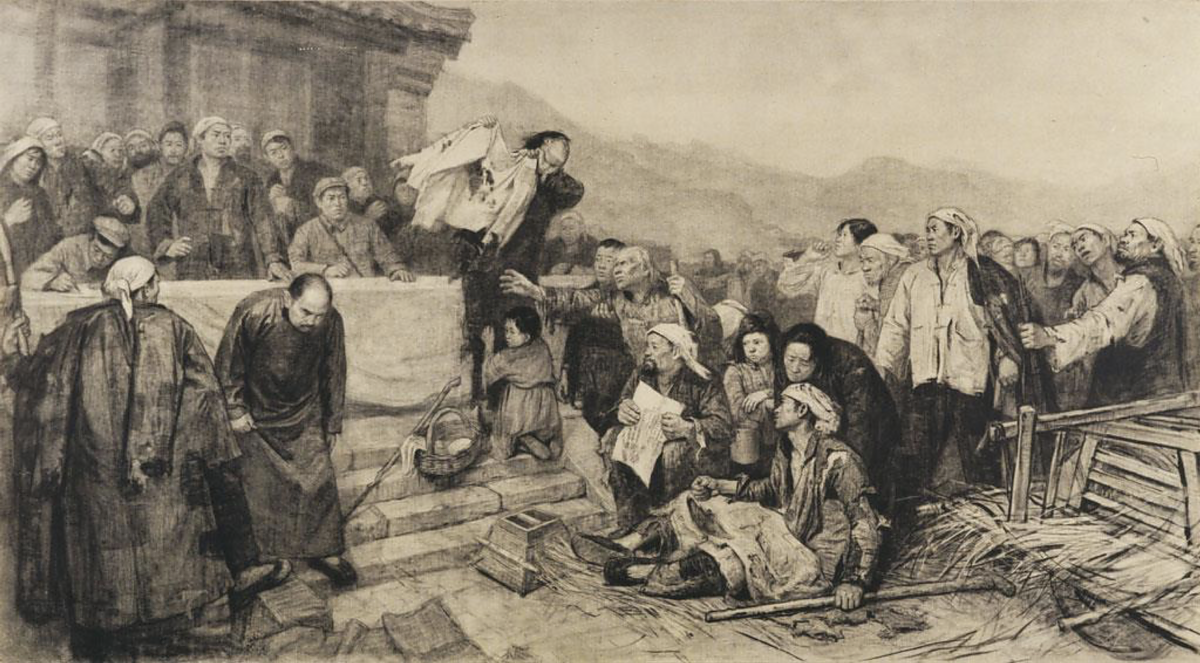 The Hidden Issues of Historical Perspectives in Chinese Contemporary Art (1972-1982)
Online Event
Friday, October 30, 2020
6:30 pm –  8:00 pm
with Carol Yinghua Lu

Online Event
Friday, October 30, 2020
6:30 pm –  8:00 pm
Carol Yinghua Lu and artist Liu Ding have recently developed Salon, Salon: Contemporary Art Practices from 1972 to 1982 in Profile - A Beijing Perspective, a research project and exhibition that analyzes and critiques the historical narratives that shape Chinese contemporary art. In this lecture, Dr. Lu will reflect on this ongoing work to reclaim previously ignored narratives in Chinese art history. She recontextualizes these stories within unexplored historical factors and a larger context of Chinese national transformation. This work of reframing history generates much needed complexity as well as space to clarify the differences between American neoliberalism and Chinese art and culture.
Carol Yinghua Lu is a Ph.D. scholar of the University of Melbourne and the director of Beijing Inside-Out Art Museum. She is an art critic and the contributing editor of Frieze Magazine. She was on the jury for the Golden Lion Award at the 2011 Venice Art Biennale and also a jury member of the Philippine Pavilion at the Venice Biennale of Architecture of 2018. She was the co-artistic director of the 2012 Gwangju Biennale and co-curator of the 7th Shenzhen Sculpture Biennale in 2012. She was the artistic director and chief curator of OCAT Shenzhen (2012 - 2015) and also the first visiting fellow in the Asia-Pacific Fellowship Program at the Tate Research Centre in 2013. In 2017, she was among the first recipients of the ARIAH (Association of Research Institute in Art History). In collaboration with the artist Liu Ding, she is researching the impacts of socialist realism on contemporary art in China.
This program will be presented in English and Chinese.
---
Bridge Projects is pleased to announce "Light Through the Cracks," a suite of online programs curated by art writer Clover Xuesong Zhou that compliments the upcoming show A Composite Leviathan.
The title comes from curator James Elaine who uses lyrics by Leonard Cohen to reflect on themes of the show: "There is a crack, a crack in everything / That's how the light gets in." As he says in his curatorial statement, A Composite Leviathan "showcases a community of dispersed artists, living in a conflicting system of flux and control, who are drawing the lines that let the light in." The programs of "Light Through the Cracks" further explore how art and spirituality exist within the cracks of historical and contemporary Chinese culture. As one of the cracks of reality, some reductionist views have focused too narrowly on the influence of Western art when accounting for the shape of Chinese contemporary art. In truth, Chinese contemporary art also has deep roots in its historical, cultural, and spiritual context, and "Light Through the Cracks" aims to present a more complete picture of Chinese contemporary art.
Most programs will be in English and Chinese and fully online—a choice that gives viewers an opportunity to hear from honored speakers from all over the world.